Teacher of the Week: Mr. Saue
This week The LeSabre will be celebrating Mr. Saue as this week's Teacher of the Week! We will be quickly see what an English teacher's life is like in and out of the classroom.
Taking a look into the English world, Mr. Saue was questioned about his personal life and what he does outside of teaching. Mr. Saue said he enjoys various activities outside of work and maintains a busy schedule.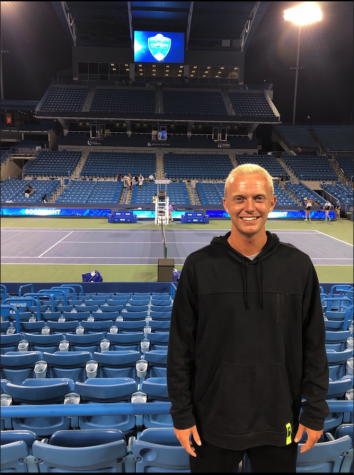 When Mr. Saue was asked what he does outside of teaching students at Sartell, his response was, "  I enjoy spending time with my friends and family, exercising & playing basketball, golf, and tennis, and traveling to parts of the country that I haven't seen yet."
He is also the boys' head tennis coach and ninth grade boys' basketball coach. 
A quote Mr. Saue notably lives by is from Michael Jordan:  "If you do the work, you get rewarded. There are no shortcuts in life." 
This quote is very meaningful as it highlights how hard work leads to success and fulfillment. 
Mr. Saue attended Concordia College in Moorhead, where he received his education. When Mr. Saue was asked what he would be doing if he wasn't teaching his response was, " If I weren't a teacher, I'd probably have a sports-related job. I think that a job in the field of Sports Marketing would be very cool, and I've always been interested in becoming an Athletic Director someday."
Here are some fun questions we asked Mr.Saue:
Q: If you were a fictional character who would you be and why? 
A: I'd want to be Jake Peralta from the show Brooklyn Nine-Nine. It's one of my favorite shows, he's super funny, and his job as a detective looks very interesting, too.
Q: Who is your celebrity crush? 
A: Alexandria Daddario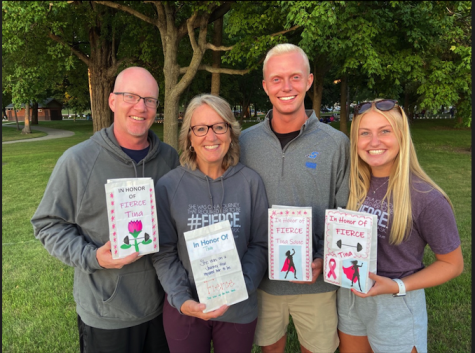 About the Contributor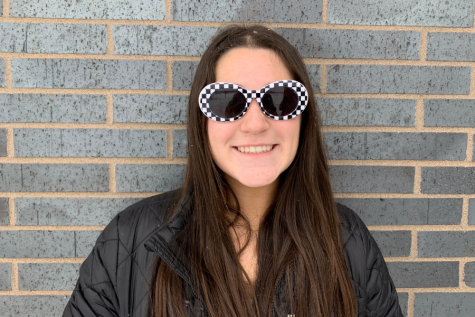 MaKayla M. Pearson, Journalist
Grade: Senior

Hobbies: Hanging Out with friends, Working Out, Shopping, Listening to Music

Car's name: Matilda

Favorite color: Purple

Favorite...