Packers player #7 ejected from NFL game
The Green Bay Packer's linebacker, Quay Walker, was ejected from the Packers vs Lions final regular season game on Sunday, January 8th, 2023. Quay Walker was ejected from the game after shoving one of the Lions' medical staff. The medical staff was trying to tend to an injured player on the field. He tried to move Walker out of the way, but in return, Walker pushed the staffer. Soon after being ejected, Walker was seen acting very upset in the tunnel leaving the field.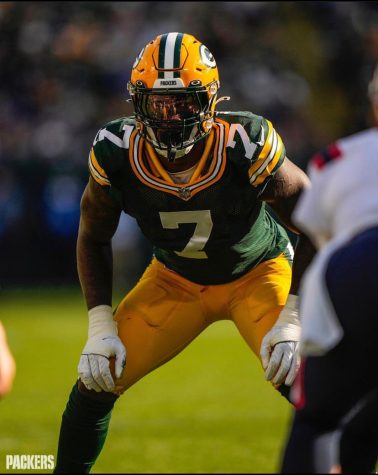 Quay Walker has become the only player to be ejected twice this NFL season. His first altercation, during the Packers' Week 8 loss to the Buffalo Bills, was with practice tight end Zach Davidson. Walker apologized for his actions Monday morning, January 9th, stating that he was in the wrong and that he understands
that he has to face everything that comes with his poor decision. He also apologized to the Detroit Lions and the medical staff that he pushed.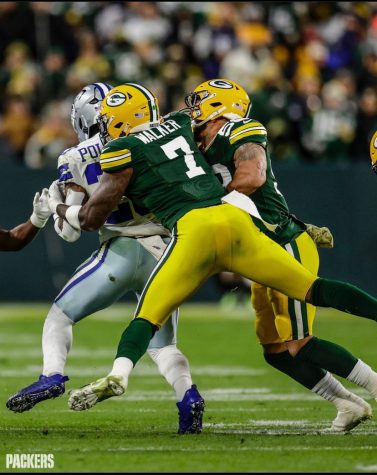 The head coach of the Packers also spoke about the ejection saying that his behavior was unacceptable and he feels that players' actions reflect on the coaching and the standards they have set for the players. At the time of the ejection, the Packers were in the lead.
However, the unsportsmanlike conduct penalty that came with the ejection allowed the Lions to take the lead with a touchdown and a collected interception on the subsequent possession. Detroit won 20-16 which led to the Green Bay Packers being denied a spot in the playoffs and granting the Seattle Seahawks the NFC's final wild card.
About the Contributor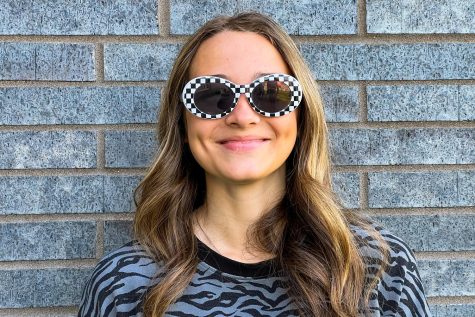 Kylee Rach, Journalist
Grade: Senior

Hobbies: Dance, shopping, sleeping, and hanging out with friends

Best Restaraunt: P.F. Changs

Favorite Movie: Pitch Perfect

Favorite...