Update on Idaho murder case
Recently, the Moscow, Idaho murderer has been caught. Bryan Kohberger was the killer of the four Idaho college students, found stabbed to death in their beds the morning of November 13th, 2022.
Journalist Brita Klaverkamp covered the Idaho murders more in-depth in this article and talked about all the early investigations and rumors. 
Bryan Kohberger, 28, was a DeSales University graduate and criminology graduate student from Washington State University. Where he attended college was only approximately 10 minutes away from Moscow, Idaho. Previous to this murder, Kohberger sent out a survey and asked for people to give their advice on how to get away with murder. 
From June-November, police say they tracked his phone driving past the house where the four college students lived 12 times, usually during the daylight. The night of the murder, Xana had ordered DoorDash and was on TikTok around 4am, therefore the murders happened after 4am.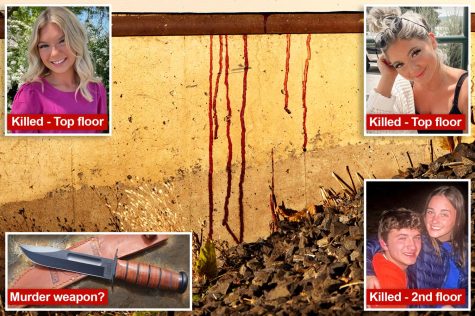 One of the surviving roommates was sleeping in her room on the main level, and the other one was in the basement. The surviving roommate in the basement claims to barely have heard anything, at least not enough to feel like something suspicious was going on. However, the roommate upstairs heard a lot. At first, she thought she had heard Kaylee just playing with her dog, but then a few minutes later heard crying coming from Xana's room. She went out and did not see anything, but then heard a man say, "It's okay, I am here to help you." After the surviving roommate heard this, she panicked and went back into her room. She then went back out of her room again and saw the killer walk past her door, but he did nothing to her. She went back into her room, locked it, and went to sleep. 
The next morning, the roommates called 9-1-1 and the police came over to the house to see the murder massacre. Since November 13th, the police have been investigating this case nonstop, trying to find the murderer. As of December 30th, after gathering a bunch of information to make sure Bryan Kohberger was the killer, they arrested him.
Before Bryan's arrest, he had gone back to Washington and then drove all the way to Pennsylvania with his father to go to his parent's house for Christmas. On the way there, they were pulled over twice by police, who were following him the entire way making sure they did not lose him. One of the times they got pulled over, Bryan lied about where they were going and said they were heading to get Thai food, but then his dad corrected him, saying, "No, actually we are heading to Pennsylvania." Another thing the police did while trying to match Bryan's DNA to the DNA they found at the murder scene was by taking some of the trash in the garbage bin at his parent's house and matching it to DNA at the murder scene; it was a definite match. 
Bryan is wearing what they call a "suicide smock" in prison which can prevent him from doing any self-harm. It isn't clear if he has this on because he told the police he wants to self-harm or because the police don't want to risk him doing anything to himself since this is a very important case. 
As of January 9th, Bryan Kohberger is the only suspect in the quadruple murder. His next hearing date is January 12th, and he is currently being held without bail according to NBCNews.
About the Contributor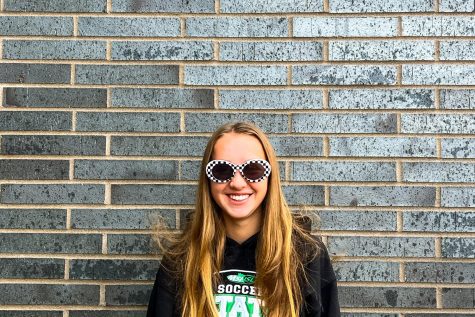 Kendal Omann, Journalist
Grade: Senior

Favorite movie: Zootopia

Best restaurant: Olive Garden

Favorite color: Light pink

Favorite season: Summer