The death of Mahsa Amini ignites Iranian protests
Those arrested for protesting are now potentially facing the death penalty.
Mahsa Amini was just 22 years old when she was arrested and taken into custody after breaking the Iranian criminal law of not wearing a hijab. She died on September 16th for reasons that remain controversial to the public. Mahsa's family claims her death was caused by brutal beatings from officers which they personally witnessed.
According to NBC News, the Iranian Legal Medical Organization claims that she did not die of any beatings but rather an "underlying disease" called Hypoxia from a past surgery when she was eight years old. The authorities claim this had caused her to lose consciousness after she developed a disorder with her heart's rhythm and suffered from a decrease in blood pressure. After finalizing a body examination and autopsy, the doctors concluded that her death was in fact not caused by multiple blows to the head. Mahsa's parents deny any statements of their daughter's past diagnosis of Hypoxia, making them appear suspicious to the Iranian community.
Shortly after the death of Mahsa Amini thousands of protesters, particularly women, gathered to fight for women's life and freedom along with the statement "death of the dictator." The dictator of Iran, Ayatollah Ali Khamenei, claimed the protests were planned by the United States and Isreal causing additional problems with other countries.
CNN News claims there are more than 15,000 protesters and at least 410 protesters have died, almost 60 being children. According to Time News, there are over 17,00 protesters who have been arrested and a claim has been spread that all protestors are to be executed. Members of Iran's 290-seat parliament signed a letter to the country's judiciary requesting to issue death sentences for the protesters who had been arrested. Iranian legislators called for severe punishment, including the death penalty, for those who initiated riots. 
About the Contributor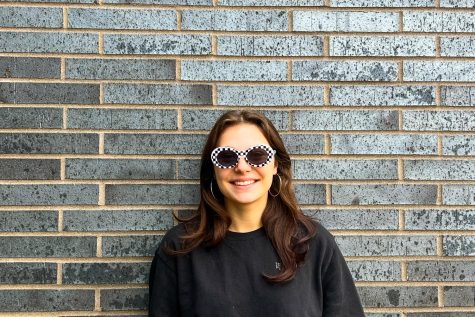 Casey Johnson, Journalist
Grade: Senior

Hobbies: Writing, listening to music, driving, and hanging out with friends.

Favorite Drink: Iced coffee

Favorite Movie: Batman:...