Minnesota Timberwolves: predator or prey?
The Minnesota Timberwolves are off to a very slow start in the NBA, and many fans are left wondering what the reason is for their early season struggles.
The Timberwolves came into this season as one of the hottest teams from the offseason. Many projected them to be a top four seed, and right now they sit at 6-8 and are currently the 11th seed in the Western Conference. With the team giving away a handful of first round picks and several key players from last years roster, the expectation is win now. The problems are real for the team, but many fans seem to have no idea what they are.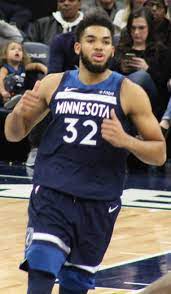 The biggest issue within the Timberwolves is their starting lineups lack of chemistry and offense. The starting lineup of D'Angelo Russel, Anthony Edwards, Jaden McDaniels, Karl Anthony-Towns, and Rudy Gobert has been one of the worst lineups in the NBA, minimum 100 minutes played together. This lineup has an offensive rating of 103.2, which is the second worst for all lineups with 100 minutes played. They also have not rebounded the ball particularly well, ranking 14th in the NBA in rebounds per game. This wouldn't be that bad, but for a team rolling out two seven footers, it is pretty bad. If you put that size on the floor, you are going to lose a lot of speed, and you have to make up for that with rebounds, which is something they haven't done well enough.
A player who has not lived up to expectations for the Timberwolves this year is Anthony Edwards. He is averaging around the same amount of points, on a worse percentage from three than a season ago. Many expected him to ascend into twenty five points per game, and he just hasn't shown any progression from a year ago. Karl Anthony-Towns is also off to a pretty slow start, averaging his lowest points per game since 2017, and lowest three point percentage since 2016. Overall the team just isn't shooting the ball as well as many would want, and just overall lacks offense.
The group overall just visually lacks a lot of continuity and seems to not have a great understanding of each others game. Lucky for them, the Western Conference is at a stand still in the middle of the standings. Four different teams only have six wins, so there is still plenty of time for them to pull it together and get back into the race.
About the Contributor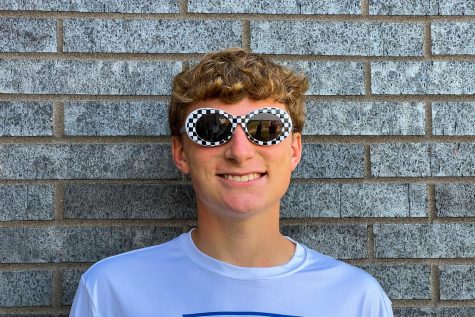 Logan Legatt, Journalist
Grade: Senior

Hobbies: Basketball, golf, football, and a one time champion of the Nate Hoops League. 

Favorite Restaurant: Applebees

Favorite...