Floyed Money Mayweather takes on Deji Olatunji in boxing
Floyd Mayweather fought Deji Olatunji in the ring on November 13, 2022 in the Coca Cola Arena Dubai, United Arab Emirates. 
They started at 1pm Eastern time zone with the main event at around 4pm ET depending on how long each fight will be. Floyd Mayweather Jr. has many nicknames which the two most common you will hear or possibly hear in the media is "Money" and "Pretty Boy Floyd."

Mayweather's nickname "Pretty Boy Floyd" is because of his unmarked face. Throughout his career his style of fighting, called out boxing, kept that face away from the punches.  Mayweather won the national Golden Gloves in 1993, 1994, and 1996. In 1996, Mayweather turned pro, scoring a second round knockout on American Roberto Apodaca. The Mayweather family is notorious for the famous Philly Shell boxing style which is a very effective counter punch guard if it is used correctly and mastered which the Mayweather family has done. 

Deji Olatunji is a Youtuber primarily who took boxing up as of recently not professional level. Deji was born December 9, 1996 in London, England. Deji has been in many different films like "The Rackaracka", "Laid in America", and "Sidemen Charity Match 2022". Deji is the brother of the most famously known as KSI.
The way with how previous fights have gone with Mayweather, I believe that in this fight Mayweather out-skilled Deji with experience, skill, speed, record, and every aspect in the sport of boxing. Although with Mayweather's previous fights, they were exhibition fights to make money in my opinion.  
About the Contributor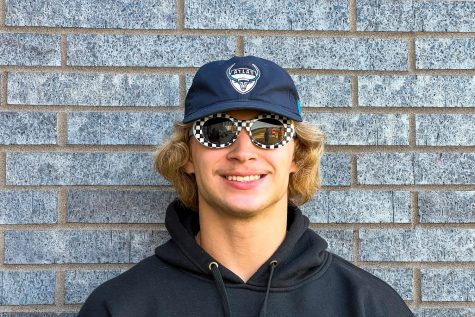 Elias M. Hill, Journalist & Photo Editor
Grade: Senior

Hobbies: Cars, Lifting Weights, Boxing

Favorite Drink: Protein Shakes

Favorite Holiday: Halloween

Childhood Nickname: Redwood