Kanye West is getting sued
Kanye West is being sued by the family of George Floyd for defamation.
The immediate family of George Floyd, the African American man who was murdered by a Minneapolis police officer, is suing Kanye West for 250 million dollars. The person to file the lawsuit is Roxie Floyd; the former partner of George Floyd, for defamation, misappropriation, harassment, and infliction of emotional stress. According to a post from Washington's lawyer, the Floyd family is also sending a cease and desist letter to Ye for his comments.
The director of the Tully Center for Free Speech at the University of Syracuse, Roy S. Gutterman, says that the Floyd family will have an uphill battle trying to sue West due to his right to freedom of speech.
"First off, there is no possibility of a defamation action here, because there would be no living plaintiff whose reputation has been damaged," Gutterman said. "Libel and slander require a live plaintiff, and family members or surviving family members do not have standing to sue for defamation."
One direction the lawsuit could go would be the intentional infliction of emotional stress. Gutterman says this would be a difficult case for the prosecutor because first off winning a lawsuit for infliction of emotional stress is a very difficult case to win, and secondly, it is even harder since Kanye is a media icon.
About the Contributor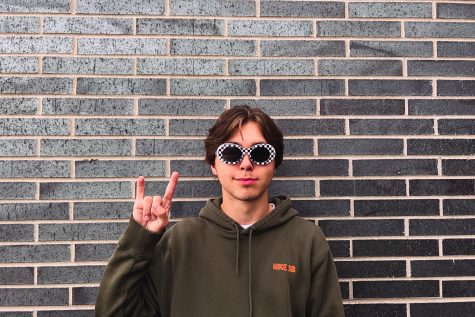 Nathan Hennen, Journalist
Grade: Senior

Hobbies: Guitar, cars

Childhood Nickname: Saturn

Best Restaurant: Gilberto's

Cars Name: Pepper