Kanye West's newest cancel culture problems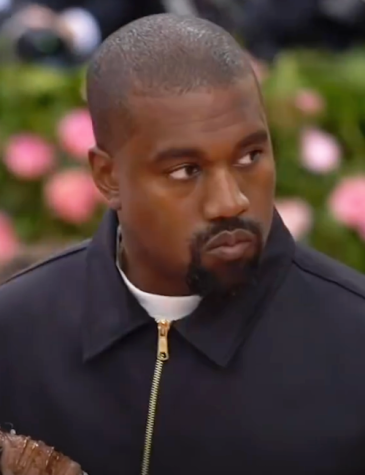 Kanye West is experiencing major backlash after he has shared his controversial views on sensitive topics in the past few months, and it has been taking down his reputation. 
Kayne West has made several anti-Semitic remarks during several interviews and posts on social media. Kanye's insensitive comments led him to be suspended from his Instagram account.
Kanye West seemingly did not learn the first time, and he proceeded to tweet more anti-Semitic posts.  These words had a great effect on the public. Kanye refused to apologize for his behavior.  Mr. West's Twitter account was swiftly suspended, basically de-platforming him.
During Paris Fashion Weekend, a series of designer presentations held in Paris, Kanye West and right-wing commentator Candace Owens wore "White Lives Matter" t-shirts which outraged the Black Lives Matter community who criticized Kanye for not supporting the movement of his own skin color.
After this incident, according to The Washington Post, Kanye then appeared in an interview with Fox News's Tucker Carlson during which Kanye began to rant against the views and actions of the Black Lives Matter movement and its members after the Paris Fashion Weekend incident. Once again refusing to apologize for his behavior. 
As reported in usmagazine, Kim Kardashian filed for divorce on February 2021 from Kanye West, with sources saying the pair "had a big fight" in late 2020 which caused Kim to give up on the relationship. A later episode of Keeping Up With the Kardashians revealed that the separation was due to Kim Kardashians' unwillingness to follow Kanye's actions and desire to move to Wyoming. 
The two have children together: daughters North and Chicago and sons Saint and Psalm. Kanye and Kim agreed to remain close friends for the children's sake. The two actually kept this promise and seemed like genuine friends to the public until February of 2022. Mr. West made major allegations that Kim Kardashian refused to let the kids see him in Wyoming, disobeying the joint custody agreement. 
Everything quickly escalated when Kayne said on his Instagram the same month "YESTERDAY KIM ACCUSED ME OF PUTTING A HIT OUT ON HER." This message was then later deleted by the rapper without much context. This alerted the public and the press to the situation.
In the following months, Kanye put out repeated public messages that tried to reach out to Kim to let him see his children and not rip the family apart, many noting Kanye's desperate attitude. A majority of the messages were never responded to. 
Due to the controversy, Kayne West's successful shoe brand 'Yeezy' was discontinued by Adidas and Balenciaga due to the tanking reputation of the rapper, wanting to cut off ties to his bad behavior. According to RollingStone, the day after the discontinuation by Adidas, Kanye decided to show up "unannounced and uninvited" at Sketchers' headquarters in Los Angeles supposedly to try to start up a new partnership.
He was then swiftly escorted out the door with Sketchers shortly after releasing a statement: "We condemn his recent divisive remarks and do not tolerate antisemitism or any other form of hate speech."