New Sartell Community Center
Sartell recently finished the long-awaited Sartell Community Center, located near the Coborns on Pinecone and Chateau Waters. The public facility contains gym space with a track above and multi-purpose rooms available for rental. The track is a tenth of a mile and has signs directing the flow of traffic based on the day. The center's gym is open to the public at certain times and days. Rooms available for use include the Liberty Bank Suite, different boardrooms, and a St. Cloud Orthopedics KidZone. One of the most praised features is the Great River Regional Library locker and system, which is accompanied by a large selection of books ranging from adult non-fiction to children's fantasy. The only thing the community center lacks is a community pool, according to many Sartell residents. Even though a pool is absent in the center, there are locker rooms and quality bathrooms on site.
It will cost $3 per person per day to use the facility starting in November.
For more information on the center and rental rates check out their website here.
About the Contributors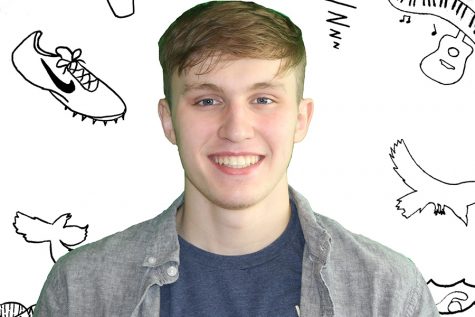 Ben Kiewel, Journalist
Hey guys, I'm a senior here and this is my second year in journalism so I'm basically a pro now. If you're looking for me you can usually find me asleep...
Nolan Wollum, Journalist
What defines Nolan Wollum? Wolf Shirt Lover. Well traversed traveler of the World and Seven Seas. Kanye West supporter and avid listener. Art Aficionado....