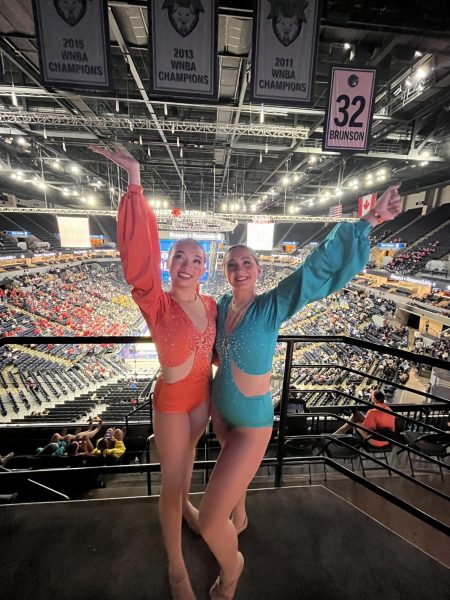 Since it was founded in 2002, the Sartell Sabre Dance Team has been incredibly successful. With countless advances to state, and 7 state championships, it's not a secret that the team's hard work pays off.
In the 2021-2022 season, the dance team moved up a division, moving from the AA – AAA divison. Though the competition in triple A is significantly more difficult, the team has fared well regardless, placing 4th in kick and 6th in jazz at the state championship next year.
This year, SSDT is determined to reach the state floor once again, and has been working hard in practice everyday to achieve their goals.
"
When we have conversations about the state floor, we ALWAYS use the phrase "Knock on Wood," to remind us that nothing is guaranteed, and to perform every dance as if it's our last.
— SHS Junior, Lily Warnert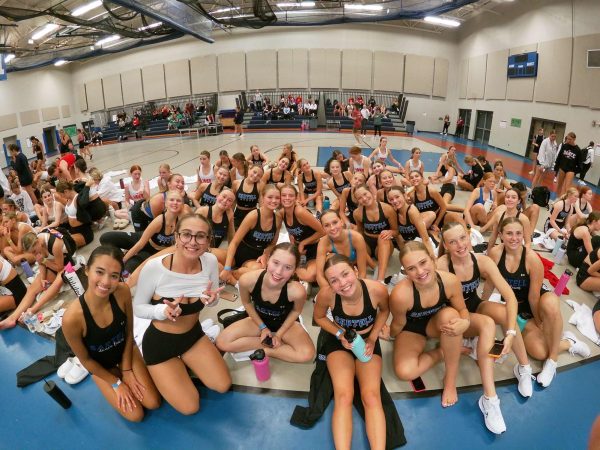 The preparation for winter season begins in the summer time. This is when the team begins to know their teammates through team bonding, as well as the basic technique needed to excel in competition.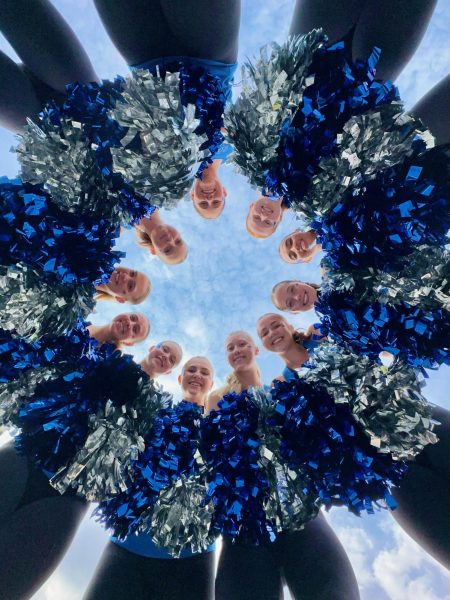 In the fall season, they continue practice, and even perform poms and a halftime show at home football games. While the winter season is primarily focused on competition and perfecting their dances, the fall season is where they build the endurance, strength, and technique needed to perform well.
Over MEA break, upperclassman choreographers meet together to create all four dances for the season (JV Jazz, JV Kick, Varsity Jazz, and Varsity Kick), spending over a cumulative 100 hours piecing together intricate formations, skills, and dancing. Then after tryouts, these routines are taught to the girls for competition. The past two weeks, the girls have been practicing nearly every day. The themes are not publicized as of right now, but you can see the reveal at the dance show later this month, where multiple studios and other teams will also perform!
Q&A With Hannah Diekman, SSDT Senior: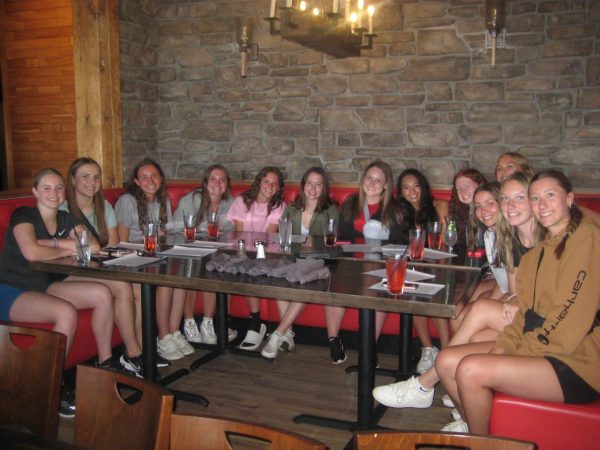 Q: Hannah, it's your senior season! What goals do you and your team hope to accomplish?
A:I think we're all hoping to do well at sections, and hopefully advance to state
Q: The themes are still undisclosed right now, but what are YOUR thoughts on them?
A: It's different compared to last year, but I'm still very excited for the change!
Be sure to support the Sartell Sabre Dance Team at the show November 18th!