For this week we decided to pay Panera a visit. It's a decently long drive to get there but it's still convenient.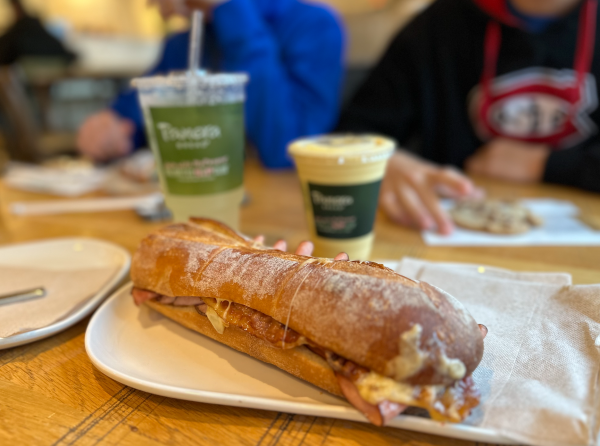 When we got there, the first thing we ordered was a baguette with ham, melted cheese, and multiple strips of bacon. It was a really crunchy bread and amazing flavor with the meat. The bacon was a couple dollars extra, but it adds to the taste. It was worth the couple dollars.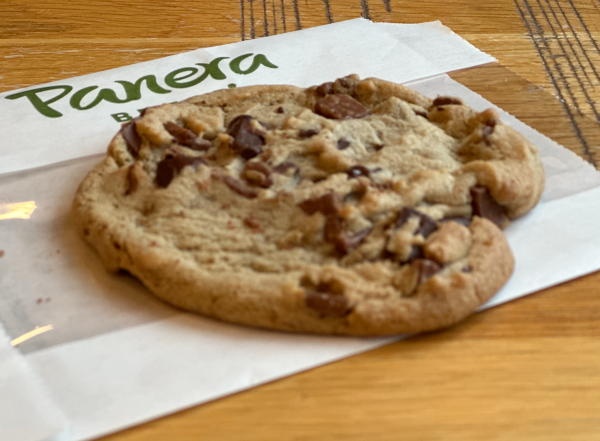 We also ordered a chocolate chip cookie. and it was perfect in my opinion. The outer edges had the perfect amount of crunch, while the inside center was soft and chewy. The chocolate chips were very sweet, and there were plenty of them. My only complaint is that I ate it too fast.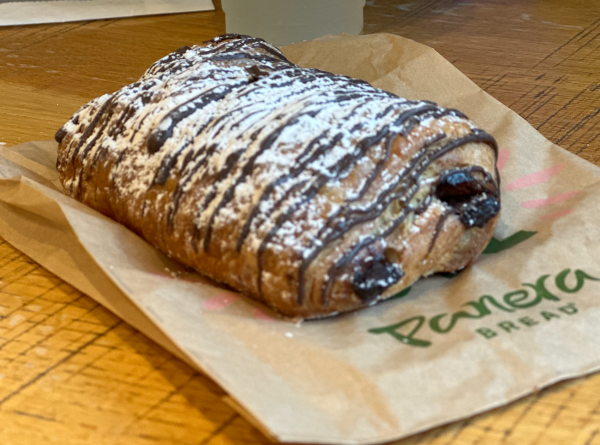 The ooey gooey croissant melted after you would take a bite and would give you an explosion of chocolate. It was an amazing experience and easily one of the best I've ever had. 10 out of 10 do recommend.
We definitely recommend Panera Bread located at 2801 W Division Street St Cloud, MN 56301. It is a hefty amount to pay, but it's super good.