October 23rd Update:
As of this morning, there has been a substantial amount of new information released regarding the war between Israel and Hamas. The Israel Defense Forces reported that late on Sunday, October 22, the Israeli military launched numerous airstrikes against targets in Gaza, making Sunday the deadliest day of the war so far. With the death toll rising at a staggering rate, the people of Gaza are suffering more than ever. Health authorities from inside the Gaza Strip have reported that over 15,000 people have been injured, and there are over 5,000 fatalities, 2000 of which are children.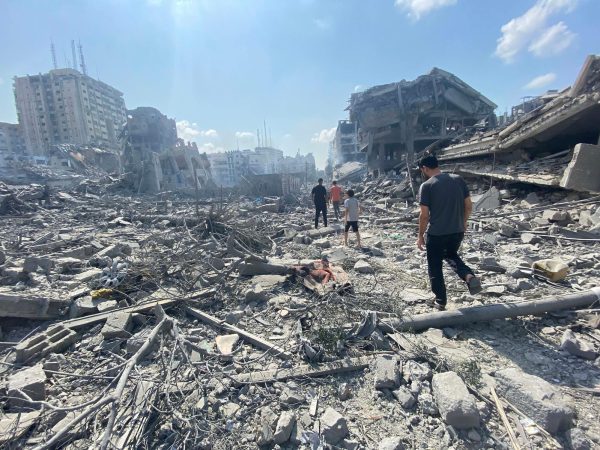 The people of Gaza now fear not only airstrikes but possible dangers on the ground as well. As of October 19th, Israel has placed an astounding number of troops (tens of thousands) along the Israel-Gaza border, where they are awaiting the order to move in and perform a ground invasion throughout the Gaza Strip. Israel has made efforts to warn civilians of the dangers that they are facing by advising them to seek refuge in the southernmost areas of Gaza. Israel's airstrike that occurred on Thursday, October 19th, then hit these areas that they had previously declared "safe zones," further escalating the fears of the Gazan population. However, this is not the only concern for the people of Gaza.
Physicians tending to premature infants throughout Gaza are facing more than just a shortage of supplies. Around six newborn facilities have at least 130 premature babies that are at "grave risk," according to humanitarian workers. Not only does this put babies at great risk, but the mothers as well. The World Health Organization reports that a minimum of 50,000 pregnant women in Gaza lack access to basic healthcare and that 5,500 of them are expected to deliver in the upcoming month.
U.S. President Joe Biden has begun to battle some of these concerns by requesting that aid trucks be sent to civilians in Gaza, and while some of his efforts have been acknowledged with a reported 54 aid trucks crossing the Egypt-Gaza border since Saturday, U.N. officials state that an average of 100 aid trucks are needed daily to cover the basic needs of 2.3 million Gazans, including 1.4 million who are now homeless.  The United Nations said that a lack of fuel would prevent the desalination plants, bakeries, and hospitals from operating. 
---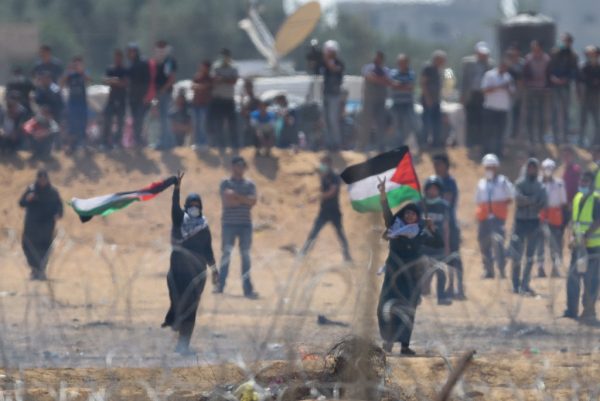 On October 7, militants from Gaza launched thousands of rockets at Israeli towns before scaling the strongly defended border fence with Israel and infiltrating a significant portion of Israeli land. According to Israeli authorities, there, Hamas gunmen killed 1,400 people, including civilians and soldiers, and held 199 captives.
Additionally, Israel has never experienced an act of terror at this scale that claimed the lives of so many people. While Hamas has previously kidnapped Israelis, it has never done so while simultaneously holding scores of captives, including the elderly and young children.
Israel has declared war in retaliation for the assault and has initiated "Operation Swords of Iron," which involves attacking targeted Hamas and Islamic Jihad sites in Gaza. Further, it has cut off the flow of water and fuel supplies to the entire Gazan population. Within a 5-day span, Israel fired 6,000 bombs on the Gaza Strip. This is equivalent
to the total number of bombings that the Israelis deployed during their significantly longer 50-day conflict in 2014. While Israel has made efforts to warn civilians in the Gaza Strip to evacuate, in preparation for an imminent ground invasion, borders along Gaza have been shut down making evacuation nearly impossible.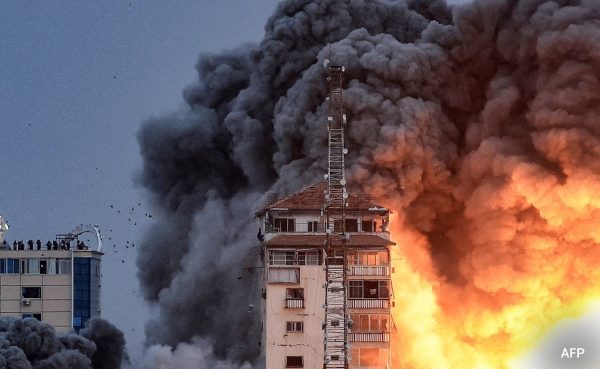 With Gaza being the third most densely populated place in the world, the Gazan people are in grave danger. They are experiencing shortages of food, clean water, and medical supplies. This scarcity has led to malnutrition and increased vulnerability to diseases. Additionally, the lack of construction materials has hindered the ability to rebuild damaged infrastructure and homes. The limited access to electricity and fuel has also resulted in power outages and difficulties in transportation as well as effective communication. These challenges have significantly impacted the daily lives of the Gazan people, leaving each day riddled with fear and uncertainty.