Sartell and Sauk Rapids have been playing each other on the gridiron for over 20 years, and this rivalry has not lost any of its fire. 
The last time these two teams faced each other, it was a playoff barn burner with Sartell upsetting the #1 seeded Sauk Rapids 15-14. Both teams took one game against each other last year, and they were both dying to settle the score.
Before the game, Sabre players shared that they have some animosity against Sauk Rapids because they are the cross town rivals.  Because they are only geographically nine miles apart, Sabre players personally know some Storm football players and those cheering for the other team in the stands.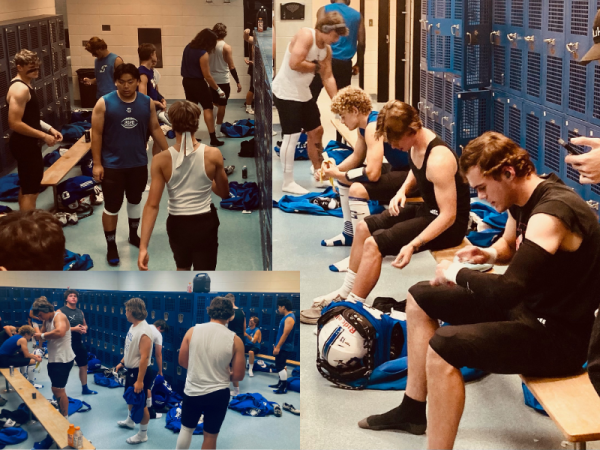 Sauk Rapids and Sartell are split by the Mississippi River and are considered the cross river rivals. It is safe to say there is a little bit more weight to this game compared to the average game. Many people like to say it is not a rivalry until both teams win a game, and in this case the all time record between Sartell and Sauk Rapids is 17 wins for Sartell to 11 wins for Sauk Rapids. The all time score between the two is 732 for Sartell and 440 for Sauk Rapids.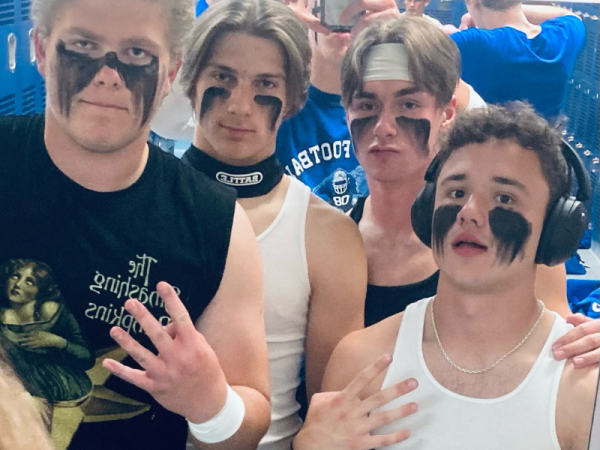 To add to this game's importance, Sartell is having their senior night, and it's their home opener. This will include every senior player on Sartell's side getting their name announced alongside their parents. The players have also made short but sweet messages for their parents. With this being said, the Sartell players have a little extra added motivation for the big game.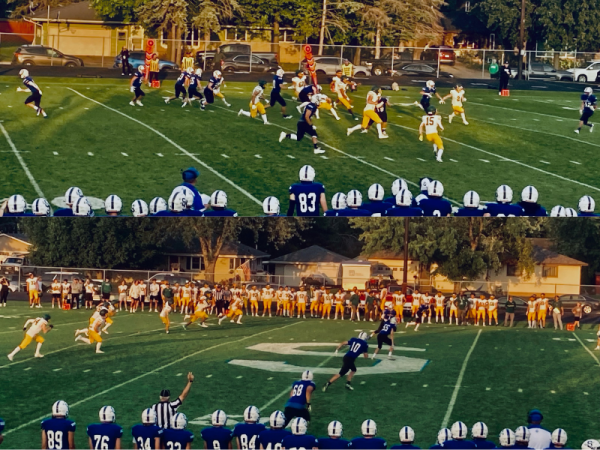 Although the game didn't go the way Sartell would have wanted, they are happy that it was a good game. The final score was Sartell 7 and Sauk Rapids 14. The Sartell coaches were satisfied to say that their team was able to improve and get better from week one to week two. Many of the players were upset or disgruntled about the loss but want to be professional and sportsman-like.  The Sabres are looking forward to week three.
"
I never take losses too well…that one hurt because we matched up pretty well I thought."
— Coach Meyer on how he took the loss
"
Players played extremely hard…defense battled made key stops, created crucial sacks and turnovers, as well as do the little things right."
— Sartell AD Bruce Thompson on what the team did well
This Friday, Sartell will take on another one of their rivals: the Brainerd Warriors. Last year when these teams faced off against each other Brainerd was victorious. The game ended 35-14 with Sartell scoring their two touchdowns of the game in the second half. Sartell was behind by 28 points at the half but showed grit and determination to battle back.
"
Learn from the last game and be ready to go and move on from the tough losses."
— Sabre quarterback, Will Thompson, on how to move forward in week three
"
Eliminate mistakes, and penalties…a lot of that we can control to put us in place to be successful."
— Sabre head coach, Scott Hentges, on what the team can work on