The UFC 274 fight card has fans excited
UPDATE: After an entertaining and eventful Saturday night, the event was full of exciting moments and even showcased a couple of upsets. Charles Oliveira missed weight by half a pound and therefore, the title would be vacant if he won. As the main event took place around midnight, fans were excited to see how Justin Gaethje would compare to the 10-win streak owning martial artists. Oliveira ended up submitting Gaethje in the first round around the 3-minute mark, Oliveira does not officially own the title for the Lightweight champion due to missing weight, but he is considered that by fans around the world.
During the co-main event, both fighters made weight, and the fight for the strawweight title was on. The fight went to a decision after all five 5-minute rounds were over. Many fans are mixed about who they believe won the fight, however, the judges came to a decision, and announced Carla Esparaza as the winner via split decision. Rose Namajunas stated in a later interview that she believes she won the fight and even Esparaza later said that she believes Namajunas beat herself in that fight.
_______________________________________________________________________________________
The UFC 274 fight card showcases two major title fights that take place on May 7th at the Footprint Center in Pheonix.
The first title fight to appear on the main card was the co-main event, a fight between Rose Namajunas and Carla Esparza. Namajunas made her professional MMA debut back in 2013 and joined the UFC organization 2 years later in 2015. According to bloodyelbow.com, she became the strawweight champion by defeating Joanna Jedrzejczyk at UFC 217. The strawweight weight class is for competitors between 106 and 115 pounds. She lost her belt against Jessica Andrade but later got the upper hand in a rematch. She since reclaimed the belt by beating Zhang Weili in April 2021.
Esparza made her pro debut in 2010. She competed in Bellator, XFC, and Invicta before joining the UFC. She defeated Namajunas in 2014 to earn the strawweight title, and become the UFC's first strawweight champion. She later lost to Joanna in 2015 and has gone 8-3 since that fight. She is now on a five-fight win streak since then.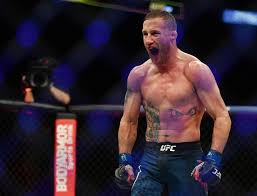 The second title fight was also a main event, a fight between Charles Oliveira and Justin Gaethje. Oliveria is aiming to defend his UFC lightweight title against Justin Gaethje. According to sportingnews.com, Oliveira earned his Lightweight title by beating Michael Chandler at UFC 262. He defeated Dustin Poirier in submission to defend his belt at the UFC 269 back in December. Oliveria holds a professional MMA record of 20-8 and is currently on a 10-win streak. As for Justin Gaethje, he began his professional MMA in 2011, every one of his is in the form of a knockout with the exception of one. Back in November, Gaethje defeated another fan favorite, Micheal Chandler, via unanimous decision.
In an interview with UFC fan Spencer Johnson, he shared his thoughts about how he thought the main event's bout will play out. "I'm gonna say Oliveria for this one," said Johnson. When asked how he thinks the 32-8 mixed martial artists will win, Johnson stated, "I'm thinking he will submit him in round 3."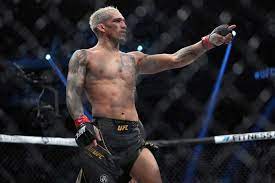 The event took place on Saturday, May 7th, with preliminary rounds starting at 8 pm, the main card starting at 10 pm, and the main event estimated to take place around midnight in ET timezones.
"
Charles Oliviera will have to walk through hell like Khabib Nurmagomedov did to beat me."
— Justin Gaethje
About the Contributor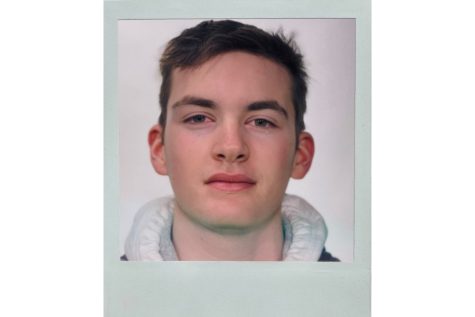 Alex Otkin, Photo Editor
I am a senior at Sartell High School. I am in a family of four, including my younger brother, my mom, and my dad. I like hanging out with my friends in...