Bullet journaling: the fast track to organization
In this time of long, repetitive days spent locked inside, it is difficult to find something that occupies your time. The answer, you may ask? It is bullet journaling.
Not only does it take up a lot of time, but bullet journaling also sharpens your mind and boosts your creativity! Bullet Journaling is a way to keep more organized in your daily life as well as have a place to show your creativity. It acts as a planner, a diary, self-meditation, and whatever else you may want all wrapped up in one simple journal.
Here is a nice article that helps further explain bullet journals and how they work.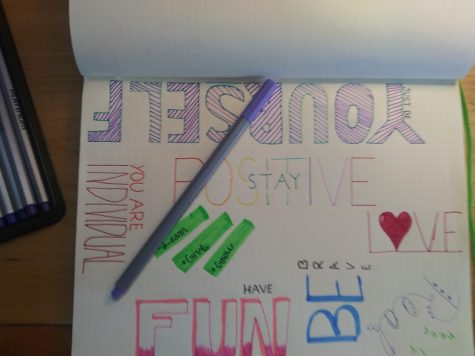 Fun Tips for Bullet Journaling:
Get a graphing journal. It is always helpful to get a journal that has graphing dots already inside. These usually cost between $7 – $11. If you can't find one, a blank composition notebook will work, though it is a bit more difficult to use.
Decorate the cover! Starting a bullet journal may seem daunting, but by bedazzling the front cover, it will start to seem less scary. Take this time to discover your inner artist.
It's okay to mess up! No one is perfect, and making a small mistake won't ruin your journal.
Look at other bullet journals. When you're just starting off, it is good to take a look around at other people's bullet journals to get some ideas for pages. Inspiration may be hard to come by at first, so it's nice to have a starting point for your pages. Below are a few links to good bullet journaling articles and ideas.
M. Franzmeier
Helpful Tricks:
Having trouble with page ideas? Take a look at Pinterest boards!
If you want your lines to be precise, use a ruler. The dots on the page may help guide you, but only a straight edge will give you the perfect line you are looking for.
Fun markers and pens are always a plus! Break out the fine-tip sharpies and gel pens. Get creative!
Practice on another piece of paper. I like to keep a smaller notebook so I can jot down ideas and practice before moving on to the real deal. It helps me get my thoughts in order and get my mistakes out.
Draw it first in pencil, then trace over with the color. After it dries, erase the pencil marks. Using the pencil first allows you room for making mistakes. Just make sure you don't press down too hard or it will be more difficult to erase.
Here's a few ideas to get you started on your own! Every bullet journal should have one of these to start with.
1. A calendar
2. Table of Contents
3. A Key
4. Event-Specific Planning
5. Goal and Activity Trackers
So get organized, have some fun, and be creative!

About the Contributor
M. Franzmeier, Journalist
Madison Franzmeier is a senior at Sartell High School. She is involved in multiple choirs including her school and community choirs. She loves performing...