The Press Bar ends with 'total loss' after inferno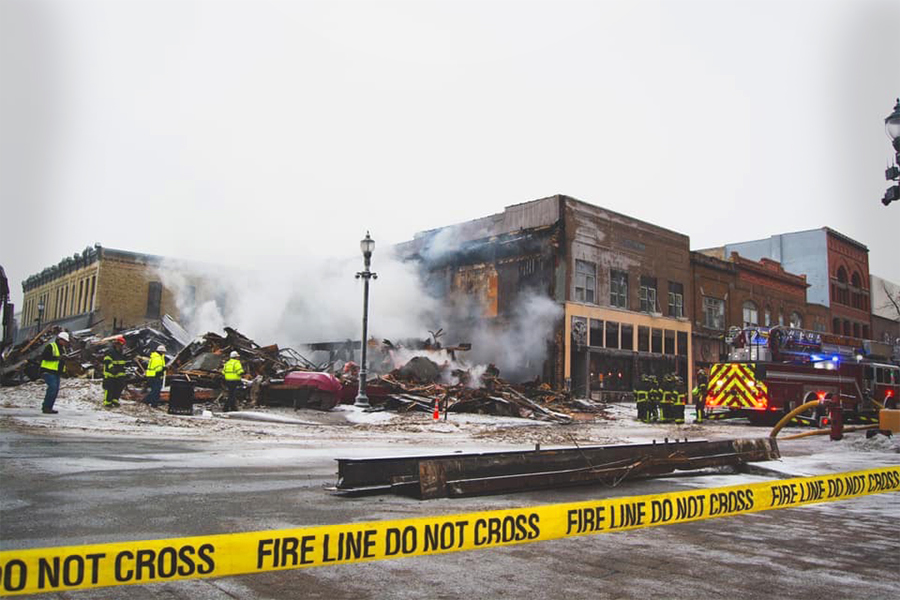 St. Cloud, MN – The Press Bar has been burned and reduced to ash after a tragic and accidental blaze early Monday morning on February 17th.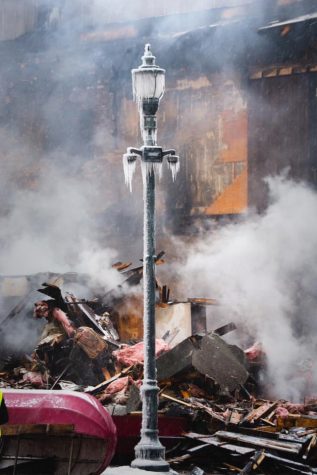 Police and fire were called to the scene after the bar had closed for the evening around 2:40 am. When first responders arrived on the scene the building was already extremely unsafe and structural integrity was questionable. The main goal of officials was to contain the fire to prevent any flames from spreading to other buildings. Downtown St. Cloud was in shock as the event furthered and now recollects on the many fond memories over the past eighty years.
An investigation is now the focus of officials since the fire has been extinguished for two days. The burning of the bar was reported to be a total loss with only mere fragments of the building still standing. The St. Cloud Battalion Chief Jerry Raymond reported that although the fire is extinguished, it will take many days to dig into the destruction to determine a cause of the fire.
Residents celebrated the history of this bar with many posts of remembrance on social media and reflecting on the fun it gave to downtown St. Cloud. 
One of the members of the community is St. Cloud State University News Media and Journalism student Kenny Johnson. As a member of the downtown scene, he understands the joy that people felt while at the Press.
"
'The Press, no matter how old, brought joy to me when adventuring with friends downtown, and has left a footprint in the St. Cloud area forever.'"
— Kenny Johnson
Kenny said that he cannot believe that the bar is leveled because of how sudden it seemed to occur. He says he will hold on to all the fun and memories he made at and around the Press.
Chief Jerry Raymond of the St. Cloud Battalion in his final statement stated that the wreckage of the bar is extensive, so they are hoping to investigate possible causes later in the week and weekend. 
Watch video of the fire, courtesy of Jennifer Lewerenz, via the video player below:
St. Cloud Mayor Dave Kleis issued the following statement on the fire:
"Our gratitude goes out to the dedicated firefighters who fought the fire and prevented further damage to other nearby buildings in the heart of our downtown. The tragic loss of an iconic building in our historic downtown is sad to see. In addition to our brave firefighters, our thoughts and prayers are with the businesses and employees affected by this tragic fire today."
About the Contributor
Dylan Pringle, Journalist
Dylan Pringle is a senior this year at Sartell High School. He is adamant about his constant involvement in music both in and out of the school day. Dylan...