Harley Quinn: Birds of Prey Review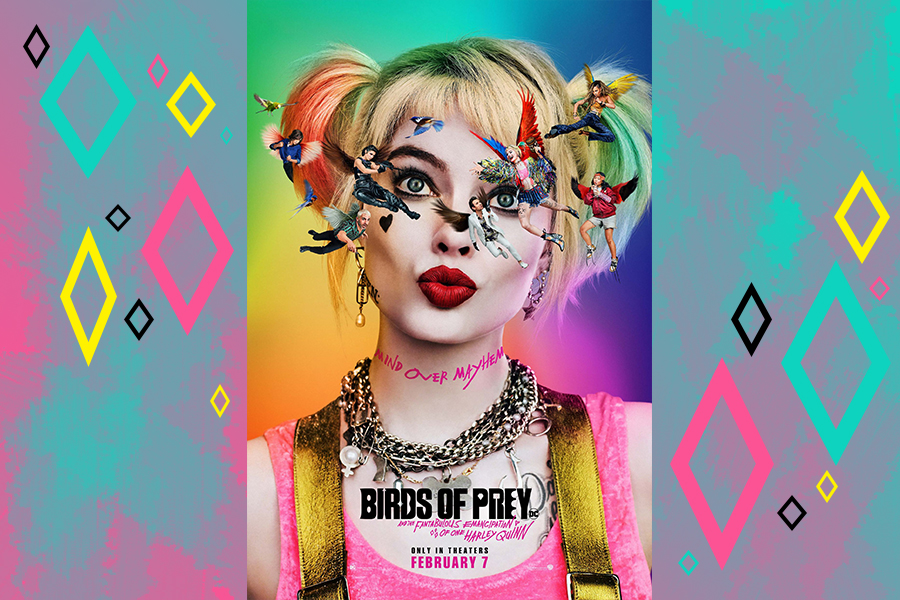 If you love Harley Quinn as much as I do, this is the perfect movie to see the bombastic antihero in action.
Birds of Prey takes place after Suicide Squad (2016), and Harley Quinn and the Joker have recently broken up…for good this time. But after a hasty drunk decision, the whole city of Gotham knows the Joker and her are donezo. Which means a lot of people now want her dead. 
Birds of Prey and the Fantabulous Emancipation of One Harley Quinn was a fast-paced, out of wack story filled with action scenes reminiscent of Marvel's Deadpool. It is a movie trying it's best to put together an all-female team of misfit "heroes" who are forced to work together. Those being Huntress, Black Canary, Cassandra Cain, Renee Montoya, and of course Harley Quinn.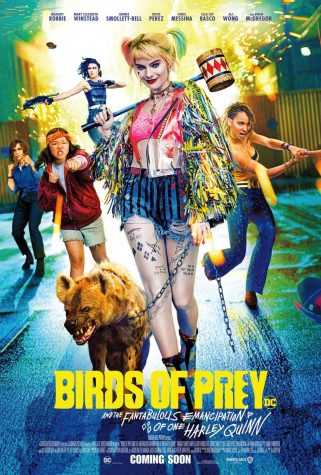 But if we take a look at the comics, Harley Quinn has never been a part of the Birds of Prey because the Birds of Prey is a group of superheroes, and Harley Quinn is far from a hero.   
This was more a Harley Quinn movie than a Birds of Prey movie. Harley Quinn is the quirky and colorfully psychotic character we have all come to love. One of the things that's exciting about her character is that she can go from watching Looney Tunes and eating Froot Loops with her pet hyena to chasing after bad guys in roller skates. She is crazy insane …and that's why she's so fun to watch. If this would have been just a Harley Quinn movie, with no Birds of Prey, it would have worked a lot better.   
The reason being, that the main story is how Harley Quinn is finding her way in the world. She's standing on her own, not being controlled by the Joker. She is finding her independence and figuring out she is pretty darn fantabulous.  
Don't get me wrong, Black Canary and Huntress were cool and I liked their characters, but having a solo Birds of Prey movie to extend on the characters rather than have them hide behind Harley's shadow, would have made me much happier.   
The villain in this movie was Roman Sionis or better known as Black Mask, an evil crime lord who really doesn't like Harley Quinn. Black Mask's diamond disappears, and the young Cassandra Cain is involved.  This is when the girls are forced to band together to take him down.
Now before I spoil too much, this movie was pure fun and very entertaining to watch. The fight scenes were fantastic. Margot Robbie once again does an amazing job capturing Harley Quinn's crazy antics, and the visuals throughout were gorgeous. Even though the team grouping doesn't make a ton of sense, an all-girl group fighting bad guys is definitely a change of pace from the male-dominated super-hero industry. If you take one thing away from this movie, it's that you don't mess with Harley Quinn or you might end up with both your legs broken. 
P.S: The playlist is also full of incredible songs that really made the movie from the likes of Doja Cat, Halsey, K.Flay, Normani, and a ton more. They bring heavy-hitting bops into an especially hard-hitting movie.  Not to mention the soundtrack is completely composed of only female musicians.  🙂
About the Contributor
Charlie Monson, Journalist
Charlie Monson ('21) is a senior at Sartell High School. This is the second time she has taken Journalism and couldn't be happier to start writing again....