Journey to the Tourney: Wrestling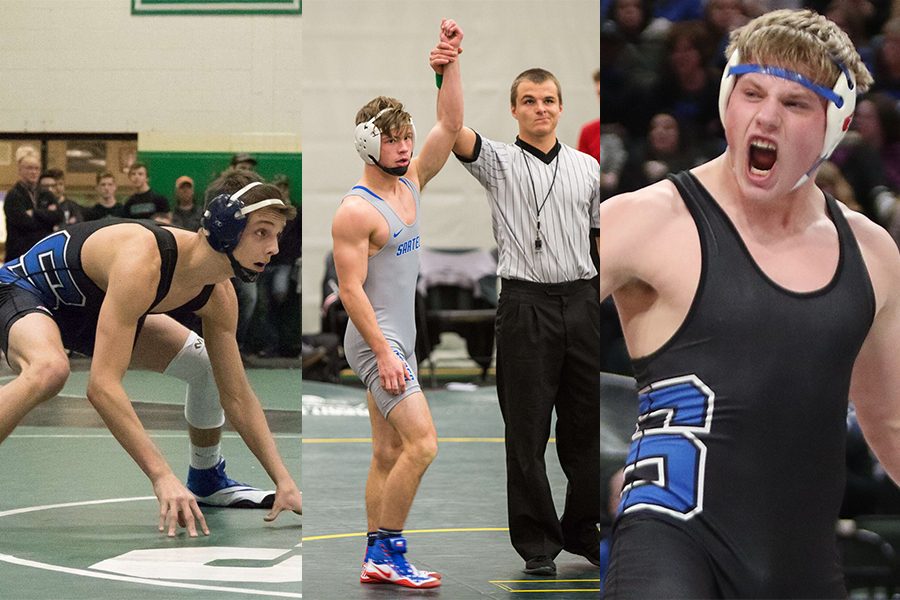 As a way of recognizing the athletic talent here at SHS, the LeSabre is going to follow state qualifying sports teams on their journeys to the tourneys. This edition is all about the Sartell Sabre Wrestlers.
---
Three Sabres qualified for state: Jackson Penk (120), Nick Pelach (126) and Cole Fibranz (220). Cole Fibranz is the defending state champion at 220. While Jackson Penk placed 3rd place at 113 last season. The tournament starts on Friday, March 2nd, at the Xcel Energy Center in St. Paul.
This week I had a chance to sit down with Junior Wrestler Jackson Penk and ask him a few questions about the upcoming tournament.
Q. What have the wrestlers been doing in preparation for this year's State Tournament?
"We have been having more relaxed practices with more attention on what you need to work on individually."
Q. What are your goals for this year's state tournament?
"My goal is to improve from last year."
Q. What has been the hardest part about this season?
"Maintaining my weight."
Q. If you could describe your Journey to the Tourney in one word, it would be…
"Hard."
Q. What are you most looking forward to at this year's state tournament?
"The atmosphere of the Xcel Energy Center! It's cool with all the people there."
Q. What sets you apart from the rest of the competition?
"I have been putting in a lot of hard work after practice."

About the Contributor
Eddie Hamilton, Journalist
Eddie is a family man... He loves to have fun with his friends and bum around the town. He is a Senior at Sartell High School and an avid learner. This...