Students fight against sex-trafficking
Members of the Sartell StAT club (Students Against Trafficking), put on an activity for all Sartell High School students during lunch to raise awareness about the large amount of sex trafficking that will be occurring in the upcoming SuperBowl.
During lunch on Wednesday, January 31st, members of the StAT club, accompanied by Mr. Schulte, Mrs. Benson and Mrs. Nelson organized an activity to spread awareness. The purpose of the activity was to provide a realistic representation of the amount of people that are sex-trafficked during the SuperBowl. Students had the opportunity to kick a field goal in hopes to enter a raffle for a Gary's Pizza gift certificate. Each student, whether they made the field goal or missed, got a red "X" drawn on their hand. The significance of the red "X" was to show a physical representation of the number of people that are sex-trafficked during the SuperBowl. The red "Xs" come from a worldwide organization called the #enditmovement. The End It Movement is one of the many organizations working to end human-trafficking.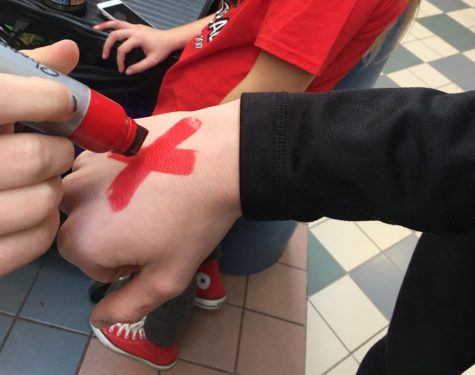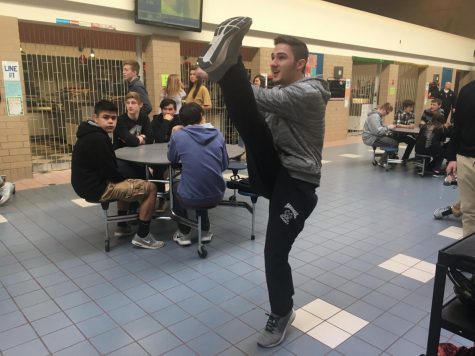 To learn more about human-trafficking, and how to help spread awareness, check out the traveling awareness white board that was put together by a team of students led by Mr. Schulte. Another way to get involved, and end sex-trafficking is to attend the monthly meetings held in Mrs. Benson's room. There is a meeting the third Tuesday of every month at 8:00 am.
About the Contributor
Ally Koopman, Journalist
Grade: Senior

Go-to Article of Clothing: Turtleneck, Khakis (standard color for smart, casual dress trousers for civilians)

Living Room Decoration...