Jaymeson Miller, a 12-year-old from Sartell was diagnosed on September 16th, 2023, with Medulloblastoma cancer, which is a common type of cancerous brain tumor in children and currently is being treated at the Mayo Clinic in Rochester, Minnesota.
People who know Jaymeson describe his warm smile, big heart, and gentle soul. His treatment plan is aggressive. He is in the process of completing 30 radiation treatments, and then he will begin 13 months of chemotherapy. Every day he works hard doing his physical therapy and occupational therapy. Jaymeson needs to work hard to retain routine tasks such as eating, brushing his teeth, and walking. His dad, Adrian, and mom, Heather, take turns being near his side all day, every day. 
The family has created a number of ways for the community to support Jaymeson. A website has been created for supporters of Jaymeson to stay informed about his cancer journey. Many friends and family members have posted their support for him by taking pictures and videos, displaying "Team Jaymeson" signs.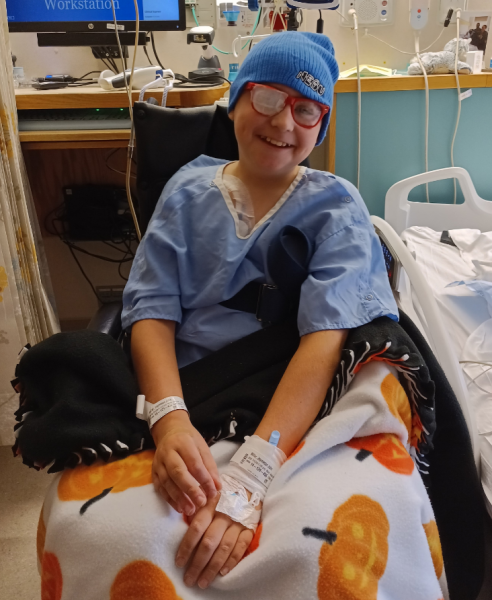 A gofundme has been created and has raised more than $14,000 to help with medical expenses and loss of work for his parents.
Mr. Carwash has also generously teamed up with "Team Jaymeson" to buy tickets through them; a portion of the proceeds will go to Jaymeson's cause. Email this address to get tickets.
To stay informed about Jaymeson's journey, check out his CaringBridge site. A Silent Auction Fundraiser will be held Saturday, November 18th from 9-1 at the Waters Church in Sartell.