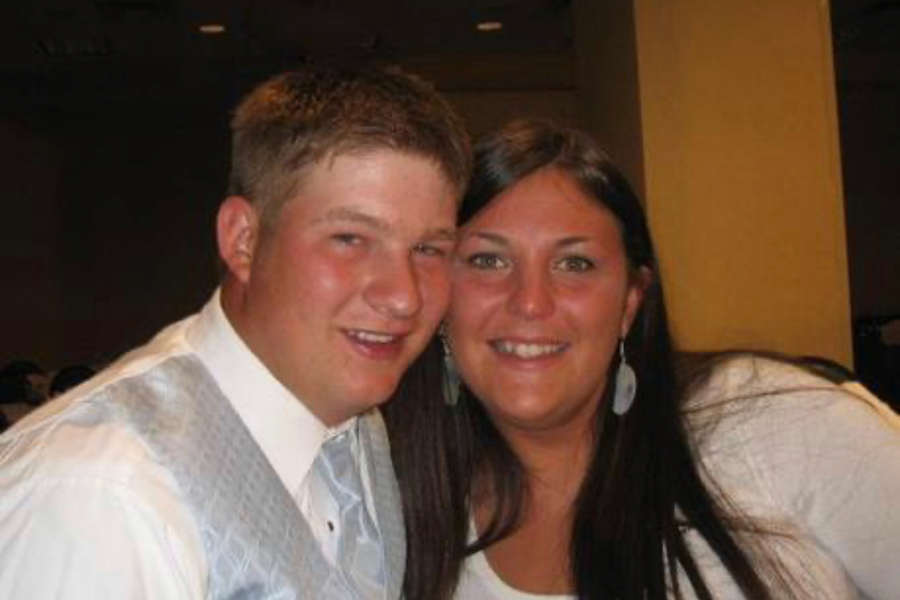 Mrs. Smith and her husband

In highlighting a few cute teacher couples around Sartell High School, we will be starting off with the age old question of… How did you meet?
Mrs. Smith answered with, "We first meet at Perkins with a mutual friend. He then invited me to watch one of his hockey games that he ended up begin late for.  That should have been my first sign… haha just kidding!"
The rest of the interview will be in Q&A form.
Q: What were your first impressions? 
A: Super nice and sweet.
Q: Where did you go for your first date? 
A: I think we went to a movie, that was a long time ago!
Q: What is something that annoys you about your significant other? 
A: Oh man where do I begin!  No just kidding!  I would have to say, when he chews his food sometimes he can be loud.
Q: Can you share a funny story about your person? 
A: I can't think of one! Ugh sorry!
Q: How long have you been a couple?
A: I think it has been since January 2001…
Q: What advice would you share for a happy, healthy relationship?
A: Don't take things too seriously, enjoy the little things, and it's ok to do things apart from one another.