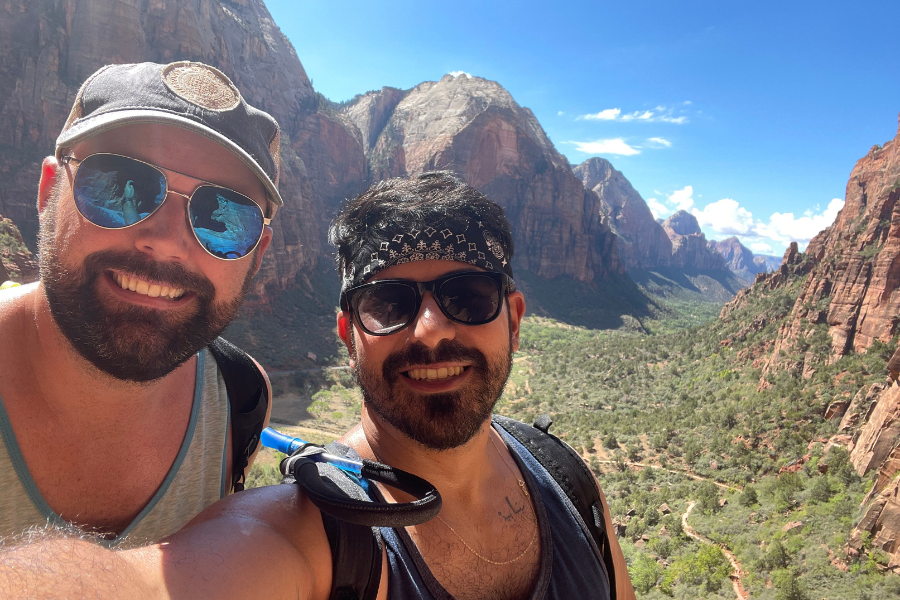 Mr. Nordhues and Daniel Joudieth
In highlighting a few cute teacher couples around Sartell High School, we started off asking Mr. Nordhues how he felt when he first met Daniel.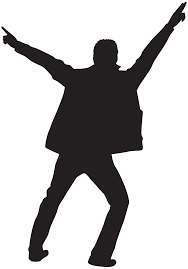 Mr. Nordhues shared, "So sweet and so easy to talk to … with a little help from Google Translate 🙂 I took six semesters of Spanish throughout high school and college to get me through the basic nouns and verbs of our Spanglish conversations. Daniel was used to learning languages – he knew Spanish, Portuguese, and the English lyrics to every Britney Spears song." 
The rest of our interview will be in a more Q & A form.
Q: Where did you go for your first date?
A: One of our first dates was going out to trivia with some of the staff. He couldn't really understand the questions, but when they played the music trivia clips, he knew all of the pop music artists and their songs! 
Q: What is something that annoys you about your significant other?
A: Something that annoys me about Daniel is how popular he has become. Students will see him in the hall, or parents will run into him at Coborns, and they're all like, "Oh! It's Daniel! You're so great, how're you!" I remember when I used to elicit the same sort of reactions when I walked into a room. I guess he's still so sweet and easy to talk to … now with much less help from Google Translate.
Q: Can you share a funny story about your person?
A: A general funny story I have is watching him learn Midwestern culture. After offering a Venezuelan arepa meal to a family member, they just looked at it and politely declined saying, "Yes, that's interesting." I had to explain that interesting is not always interesante, but can also mean raro, or weird.
Just last week, he dropped some food on the floor for our dog Maisie, and I said that I taught her how to eat nicely by hand and that he didn't need to drop it on the floor. He then offered to teach me how to wash the dishes that I left out on the counter for the last two days. I think he is starting to pick up the "passive aggressive" thing really well. 
Q: How long have you been a couple?
A: Daniel Joudieth (a paraprofessional at SHS), and I have been together since Sept 2021.
Q: What advice would you share for a happy, healthy relationship?
A: My advice for a happy, healthy relationship? Don't worry about societal pressures on when you should date, get married, or settle down. Do what's best for you. Sometimes it just might take 35 years for your best friend to move from another country and into your life.