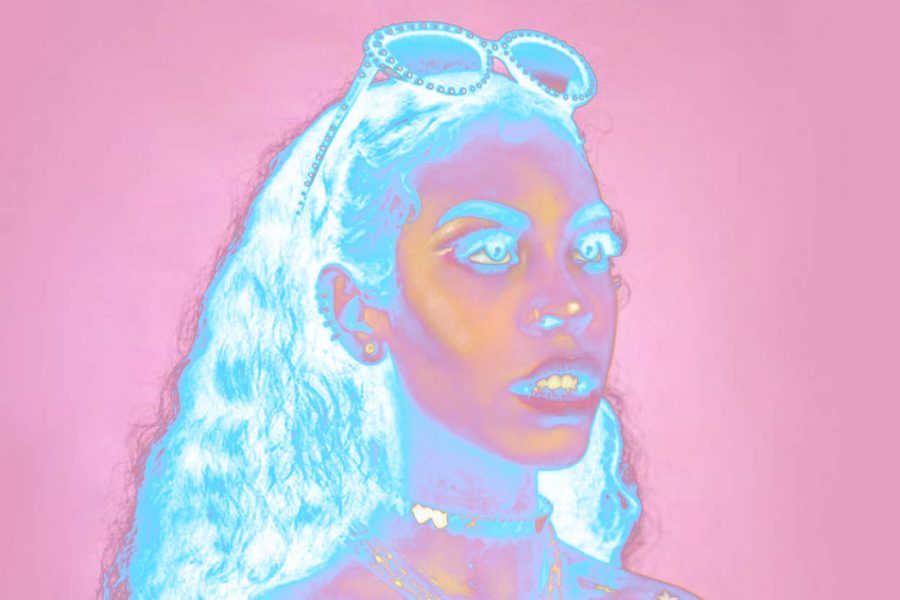 Guy The Photographer; edited by Cullen Schreiber
Rico Nasty

Maria-Cecilia Simone Kelly, more commonly known as Rico Nasty is a rapper on the rise in the music industry. From Sugar Trap to Anger Management, Rico has accumulated quite the fan base. She has brought in fans with the playful, deep lyrics and the unique sound she creates with her music. 
The most recent release from Rico was Anger Management. Anger Management, produced by Kenny Beats (a top producer in the hip hop industry), is one of her best performing mixtapes to date. With features like Bauuer and EARTHGANG, critics and fans have given a good response to this project.
Her single "Smack A B****" is her #1 streamed song on Spotify with 29.2 million listens. Rico and Kenny Beats made the song in 20 minutes. Many think the song is aimed/dedicated to another female rapper Asian Doll. The two had beef after releasing their song "Amigos," and Rico claimed Asian was taking her style. 
Rico has been active since her debut mixtape Summer's Eve, which came out in 2014 along with two singles. Summer's Eve, Rico Nasty's first release was the beginning of her career. Her career has evolved so much so far and will continue to evolve as long as she creates music. When this mixtape dropped, she was a sophomore in high school. 
 Between the release of Summer's Eve and The Rico Story, Rico gave birth to her son Cameron. Just a few months before she had her son, her boyfriend Cameron passed away from an asthma attack. This inspired the song "Brandon" from Tales of TacoBella.
Rico says in an interview with DJ Smallz Eyes 2 that she got her name after someone called her "Rico Nasty" when seeing "Puerto Rico." She ran with this name instead of letting it humiliate her. When she made her first Instagram account she put the name as "Rico Nasty."
Stream Anger Management below: