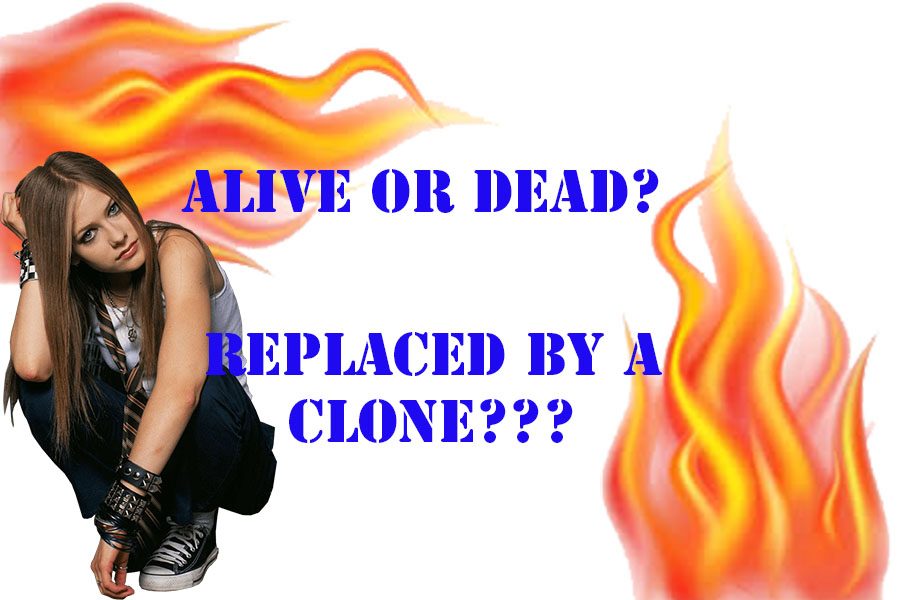 Conspiracy Corner: Avril Lavigne
Why did Avril have to go and make things so complicated?
This pop rock singer has had an extreme controversy surrounding her name. The conspiracy that Avril Lavigne is dead has been around for years. In the early 2000's, girls from all over the world loved Avril's alternative rock n' roll sound. Appealing to her skater boi style.
Avril came into the pop scene after winning a singing competition in her home country, Canada. She was signed a record deal and started writing music very quickly. People believe the conspiracy starts after her first album, Let Go, was published in 2002. Her album blew up, and she became insanely popular.
Avril could not stand the insane crowds of fans and paparazzi every time she went out. Her management hired a look-a-like to go out in public for her named Melissa. Avril and Melissa became really close, and she even taught Melissa how to sing like her. Shortly after her huge success, Avril's grandfather passed away.
Conspiracy theorists believe that she couldn't bear going on without her grandfather and that she took her own life. Her management could not stand not having Avril around after the huge success of her first album and just before releasing her second album, Under My Skin, in 2004. Since Melissa looked and could now sing like Avril their management decided to have Melissa take over.
Some fans realized that Avril did not sound nor look the same. Avril wore baggy pants and shirts to give off the punk rock look, whereas Melissa preferred dresses and heels. Melissa's style of music was different than Avril's. After the second album, "Avril's" music completely changed. She went from rock, to pop and Japanese style music.
Fans also noticed how some of her tattoos on her wrists and arms, simply vanished out of nowhere. It really makes you wonder how many other celebrities have clones for them.