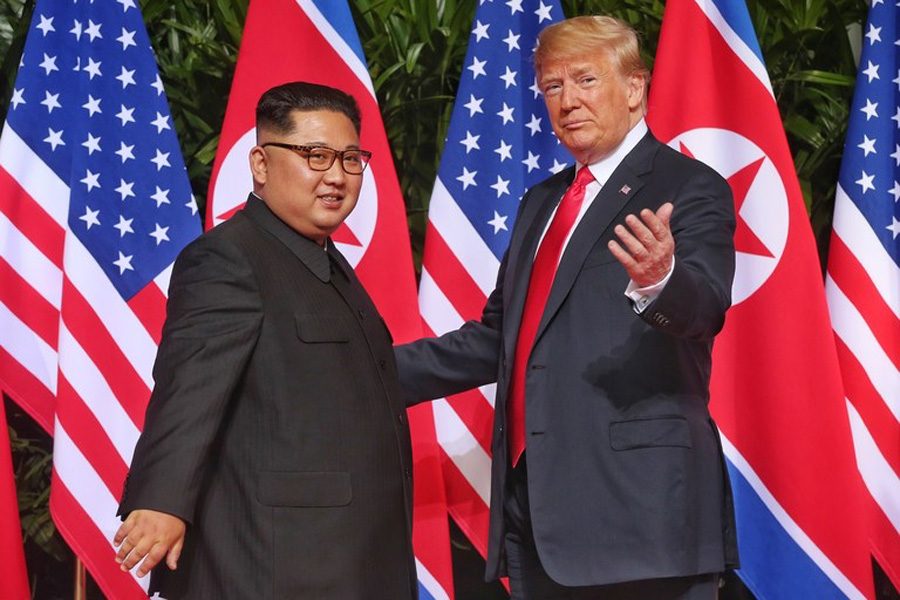 via Vanity Fair under creative commons
U.S. seizes North Korean coal ship that breached sanctions
Within the last week, North Korea has carried out two weapons tests, which has been seen as an attempt to increase pressure on the U.S. over its failure to make concessions. The United States has seized a North Korean coal ship on the grounds that North Korea was attempting to export tons of high-grade coal to foreign buyers, which would violate sanctions set by the United Nations.
Since August 5th, 2017 sanctions by the United Nations and the United States restrict North Korea's main foreign trades in order to curtail any further ballistic missile testing. The sanction put bans on every major export that greatly adds to North Korea's national revenue, such as coal, iron/iron ore, lead/lead ore, and seafood.
The ship was initially impounded in Indonesia in April of 2018, and the U.S. filed a seizure warrant in July of that year. The Wise Honest, the North Korean ship is now on its way to the United States. The U.S. has stated that the announcement has had no connection to the two weapon tests throughout the week. However, the situation has been seen widely as rising tensions between the two states. President Trump commented, "Nobody's happy" with the latest North Korean tests. He continued, "I know they want to negotiate… But I don't think they are ready to negotiate."  The U.S. and North Korea met twice last year but there has been little progress of denuclearization.