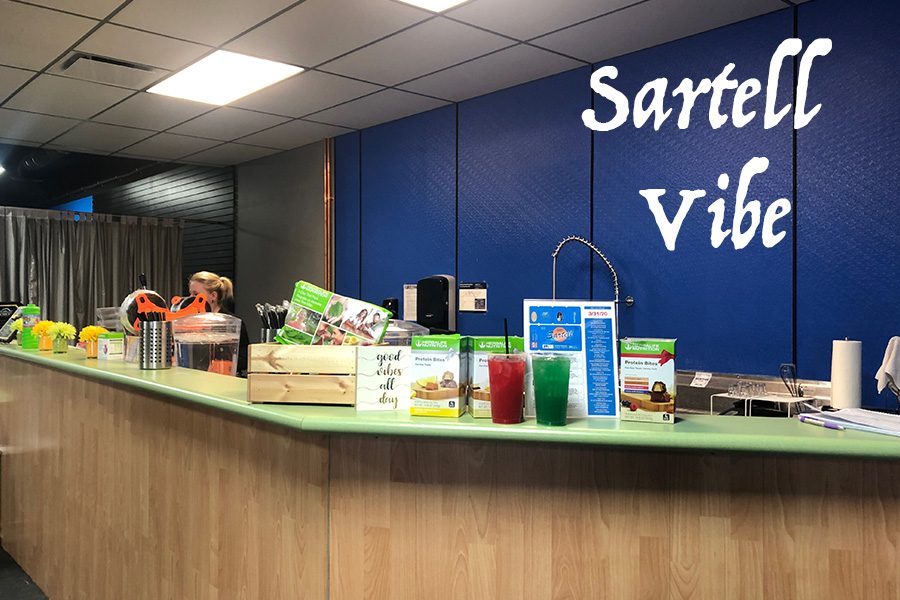 Sartell Vibe shakes up Sartell!
If you are in need of a tasty snack but don't want to deal with the guilt of eating a super sugary sweet, stop into Sartell Vibe and get your very own protein shake and tea.
They offer a huge variety of shakes, teas, and protein filled snacks to satisfy your every need without the sugar and fat. The staff has no problem recommending shakes and teas that would be good to try. Sartell Vibe also serves fun drinks, like glitter teas, Christmas inspired shakes, jello shots, and fat burning shakes on special occasions, so make sure to follow their Facebook and Instagram for more updates.
All the staff at Sartell Vibe have a great understanding of the products they sell and have no problem answering any questions you might have. Sartell Vibe has gotten 5 out of 5 stars on Facebook and the reviews are outstanding with over 700 likes. They also give away a free limited edition shake every week so make sure to follow their facebook and stay tuned for their shakes and teas of the month. Sartell Vibe also offers VibeCash. VibeCash can be earned by tagging Sartell Vibe in a social media post of bringing in a new friend, these both earn you one dollar in VibeCash.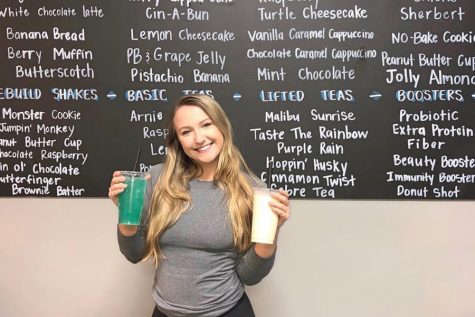 Many Sartell students have decided to try Sartell Vibe since the grand opening. Sartell senior Alexis Kubesch said, "I like Sartell Vibe because it's in a good location and the teas are super good. I would recommend the Rasberry Cheesecake Shake and the Sabre Tea."
Many students stop in quick on  Wednesday mornings like junior Emma Gent. She said, "I like Sartell Vibe because the tea is really good and the manager knows me so I get a really good discount on their products."
Sartell Vibe offers many discounts to their customers such as VibeCash and half off coupons from wellness coaches. Wellness coach and Sartell senior here at SHS, Hannah Wolff elaborated a little more on Sartell Vibe, what products they offer, and how they boost confidence and immune health. She stated, "I did a three day trial with herbal life and I really loved my results and I know I was really happy so I wanted to see if other people would be happy as I was. I wanted to see people get excited about their results and see people get healthier."
Sartell student Ashley Kesler also decided to indulge in Sartell Vibes yummy shakes and teas. She said, "I really like Herbal Life because it is not only a yummy meal but also a healthy replacement meal that substitutes all the fast food I could be eating! I like how there are many different flavors of not only the shakes but also the teas!" Ashley has also become a preferred member with Herbal Life. She said, "I became a preferred member because I am an avid Herbalife consumer and instead of buying a $12 shake every day I can just buy the canisters of ingredients and make my own shakes and teas at home, which ends up saving me a ton of money!"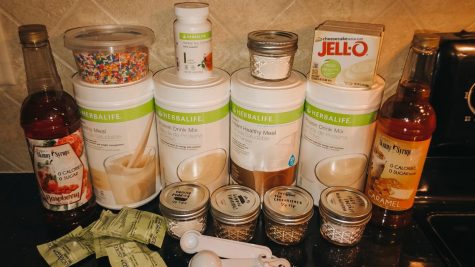 Sartell Vibe offers drinks that help you stay healthy and happy at a reasonable cost! Not to mention it is right here in Sartell so it's an easy stop before an early Monday morning.
Sartell Vibe Owner, Sonia Nordmann, has lived in Sartell for over 20 years. She said, "I am extremely involved in the community so I knew my business had to be opened in Sartell." Sonia elaborated a little more on her journey with Herbalife as well. Sonia said, "I have been on the product for three years and have lost 25 pounds. I lost the weight and I am still losing weight." Sonia Nordmann is very active in the Sartell community and was up for citizen of the year last year. Her great customer service will live you wanting to come back every day.
Sartell Vibe is located at 234 Pine Cone South Rd (57.93 mi) Sartell, Minnesota 56377. Sartell Vibe is open Monday-Friday from 7:00 am to 4:00 pm. Sartell Vibe is perfect for Sartell High School students because is super close to the school so make sure to stop in before school sometime. Sartell Vibe's positive and encouraging environment will surely leave you wanting more! If you aren't sure what to get, ask the staff and they will recommend their favorite shake and tea for you!