Swedish DJ/Producer Avicii found dead
April 30, 2018
Swedish DJ/Producer Avicii (Tim Bergling) was found dead on April 20th, 2018 at the age of 28 while on vacation in Oman. The police have confirmed that there was no foul play or criminal activity involved with the DJ's death. Police are awaiting the findings of his autopsy to determine his cause of death.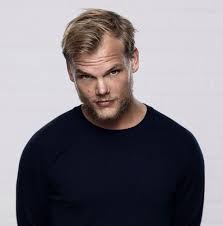 Avicii was most famous for his song  "Wake Me Up" which peaked at #4 on the Billboard Hot 100 as well as his tracks "Levels," "Waiting for Love," "The Nights," and "Hey Brother." He has also collaborated with artists such as Coldplay, Madonna and Nile Rodgers.
Avicii toured nonstop from 2009-2016. He was forced to stop touring because of health problems and anxiety. He had suffered from pancreatitis attacks from excessive drinking. Since quitting touring and just focusing on the studio he had turned his life around and was about to release three new EPs this year. Avicii will be remembered as one of the fathers of EDM and one of the main reasons why dance music is in the pop charts today.