Jobs of SHS: Chloe Yilek
Many students of Sartell High School have jobs, and it's time for those jobs to be showcased! I will be interviewing a new student each week to share their job and the experiences they have had in the workforce.
April 10, 2018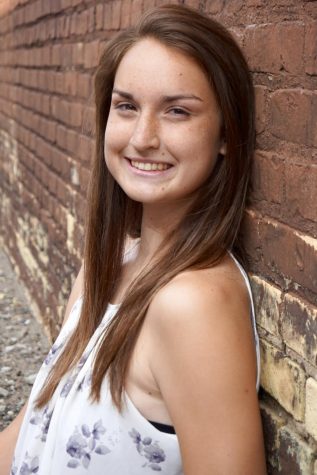 Meet SHS senior Chloe Yilek! Chloe is currently employed at Old Navy located in St. Cloud near Ulta Beauty and Chipotle. Chloe started working at Old Navy in November of 2017. This is the first "real job" she has ever had. She typically works in the fitting room.
When asking Chloe about the craziest thing that's ever happened at Old Navy she replied: "One time three girls came into the store and one of the girls was distracting a worker while the other two girls were stealing clothes… they ended up taking a bunch of clothes and running out the front door." She also said she doesn't like her job sometimes because the customers can be mean and crabby towards her.
Chloe loves her job because of the great discount (50% off everything) which makes the cute clothes very affordable. She also loves all of the people she works with because they are all nice and easy to talk to. Chloe typically works twice a week for around four hours, and she loves the time she spends working.
"
I love working at Old Navy because the clothes are cute and affordable."
— Chloe Yilek