The Good, the Bad, and the Delicious: Part 2
With more and more food places popping up all over the St. Cloud area, it's hard to find good food at a decent price. You're in high school, you don't have the time or the money to go to every food place and find the best deal for the best food possible. But that's why we're here, to do it for you. Every other week we explore different food options ready for us and find the Good, the Bad, and the Delicious in your next meal.
March 1, 2018
This week we journeyed to different fast food places and tried their fries. While we understand some fries are inherently better already (i.e. McDonald's and Val's) we went for fries that are less popular: Arby's, Wendy's, and Taco Bell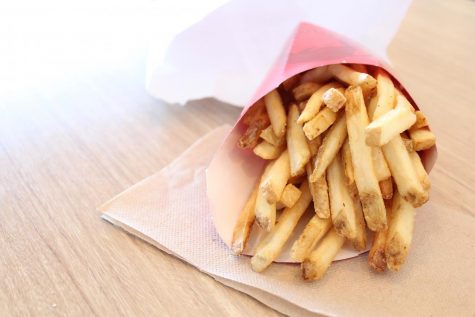 Wendy's
Cost: $2.10
Wendy's was the first stop, and we thought they were fantastically average fries with a stupendous amount of meh. There wasn't really much going for these fries. No salt, kinda soggy, and a fairly bland taste. It wasn't bad by any means, but it surely wasn't the best. We recommend it if you are already there or if you came prepared with a bucket of salt to try and add some flavor.
Star Rating: 2/5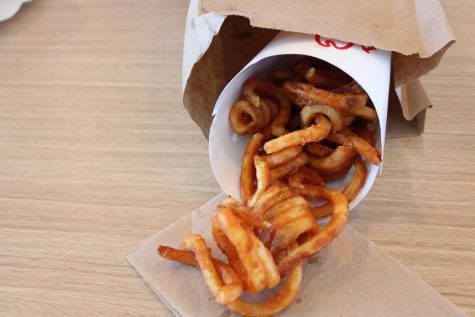 Arby's
Cost: $2.20
Arby's came next, and I'm going to start off by saying NO. Don't do it. There are so many different places that you could go. Please, just no. This curly fry is the strangest thing I've experienced in years. Is it burned? Is it under cooked? I have no idea. Is there salt on it? Maybe? There is also an underwhelming amount of fries in the container and the only way Arby's could find a way to save it is with their loaded curly fries because that way you get it loaded with bacon and cheese. Who wouldn't love that? However, this fry is definitely not recommended.
Star Rating: 1/5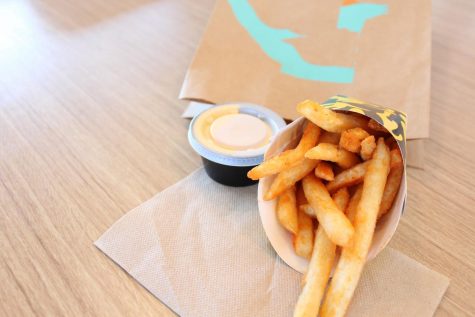 Taco Bell
Cost: $1.00
Taco Bell recently came out with their Nacho Fries and let me tell you- they are fantastic. Released for a limited time only,  they came with a little cup of cheese that improved the other two fries as well. Without the cheese, they are pretty good, but with the cheese, they blow all of the others out of the water. It does only come in one size, but at the same time, too much of a good thing is bad. It was overall a great size at a price that was nice to our wallets.
Star rating: 5/5
With the end of this week on the Good the Bad and the Delicious, we unanimously decided that Taco Bell was the best, Wendy's was averaging out the middle, and unfortunately, Arby's sunk to last. It's surprising how the cheapest turns out to be the most delicious and the most expensive turns out to be the worst. But we're not complaining! Check back soon for when we venture out again to expand your view on more foods in the area!
Hover over each location we visited on the map to see some comments on these foods!