Crumbl Cookies of the week
Crumbl Cookies is a cookie store that has changing cookies every week. This week's flavors are milk chocolate chip, blueberry crumb cake, ultimate peanut butter, dark dream, cookie dough, and the classic pink sugar. Crumbl Cookie opened a store in St.Cloud in March of  2022. It has been a family favorite since it opened near us.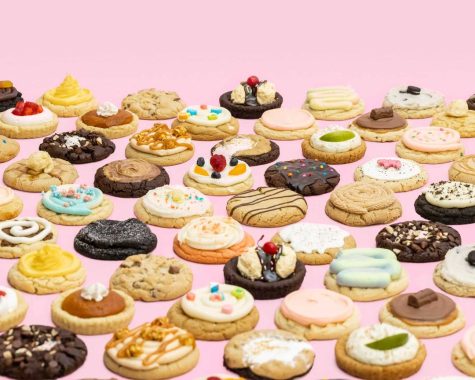 Milk Chocolate Chip: The classic chocolate chip cookie, tastes just like a chocolate chip but better every time. served warm which makes it even better.
Blueberry Crumb Cake: A warm graham cookie with vanilla icing and blueberries on top. This cookie tasted zesty and the icing made it come all together.
Ultimate Peanut Butter: A peanut butter cookie served warm. The inside of the cookie is filled with a peanut butter cookie and has a peanut butter drizzle on top. In my opinion, I think there was too much peanut butter but it was still a great cookie.
Dark Dream: A warm chocolate cookie with chocolate chips on top. There is melted fudge in the middle and when you bite into it you get so much good chocolate. This cookie kind of tasted like a brownie, but I loved it.
Cookie Dough: This cookie was served cold and my favorite cookies are the cold ones. This is a brown sugar cookie topped with cookie dough buttercream frosting and cookie dough chunks with chocolate chips. This cookie was my favorite cookie of the week.
Classic Pink Sugar: This is my favorite cookie that Crumbl Cookies has every week. A chilled vanilla cookie with pink almond frosting on top.  This cookie is so hard to get sick of.
About the Contributor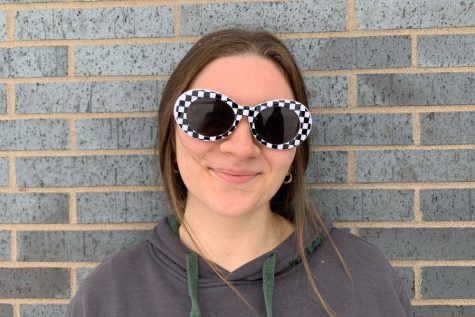 Kaitlyn Rieland, Journalist
Grade: Senior

Hobbies: Hanging out with friends, shopping, and listening to music

Car's Name: Fat Amy

Favorite Drink: Strawberry Acai Refresher...