Crumbl Cookies of the week review
Crumbl Cookies has been a hit ever since it arrived in St.Cloud. With the weekly new cookie flavors, customers come back every week to try them. The flavors for the week of February 27th include mint chip ice cream, maple bacon, pink doughnut, brownie batter, pink sugar, and milk chocolate chip.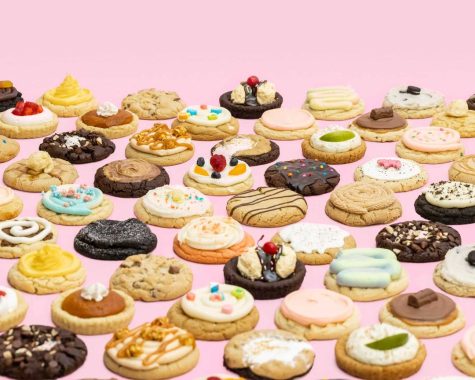 Mint chip ice cream: My favorite cookie of the week: sugar cookie served cold with mint chip mousse and whip cream on top. I tasted the mint chip, and I loved it!
Maple Bacon: A buttermilk cookie swirled with maple frosting, bacon bits, and a drizzle of maple syrup. I honestly was scared to eat this cookie at first with the bacon on top, but it ended up tasting sweet!
Pink Doughnut: A vanilla cookie with pink glaze and sprinkles on top. This cookie has a hole in the middle just like a doughnut would. This was a very good cookie, tasted just like a vanilla doughnut!
Brownie Batter: Looks and tastes just like a brownie with chocolate chips inside. Served warm just like a brownie would. This was a delicious cookie!
Pink Sugar: A classic, sugar cookie topped with pink almond frosting and served cold. This is the best cookie in my opinion.
Milk chocolate chip: Another classic, just a basic chocolate chip cookie warm, but yet tastes so much better than any other chocolate chip cookie.
About the Contributor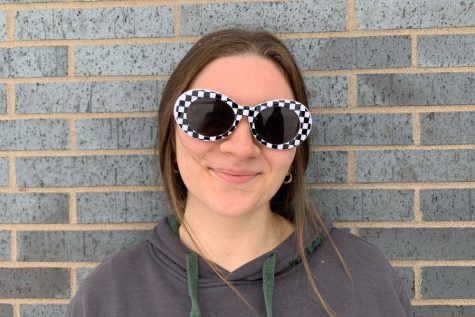 Kaitlyn Rieland, Journalist
Grade: Senior

Hobbies: Hanging out with friends, shopping, and listening to music

Car's Name: Fat Amy

Favorite Drink: Strawberry Acai Refresher...