Pro-life billboard vandalized in Portland
Just days into 2023, an anti-abortion billboard located in Northeast Portland was vandalized by abortion activists. The original billboard consisted of a baby's face with statements that noted "Protect the babies" and "Heartbeat 18 days from conception." The vandalism done on the billboard consisted of a statement sprayed in black spray paint that said "Kill them kids" in the middle along with two x's crossed over the baby's eyes.
According to authorities, the person who is responsible for the vandalism is unclear and has not been found. The billboard was owned by ProLife Across America, which is a non-profit anti-abortion organization. In an email to KOIN 6 News, ProLife Across America Director Mary Ann Kuharski said that the organization expects to replace the signage as soon as possible. Planned Parenthood thought that the vandalism towards the organization's billboard was detrimental and invasive. Planned Parenthood stated, "…They believe in life over choice, and when a choice is splattered on the board it doesn't match with their lifestyle." 
ProLife Across America said that their mission since 1989 has been to reach out through billboard, radio, print, and online ads to people who may not be reached in any other way. "Our ads create an 'Atmosphere of Life' in a 'culture of death.'" says Mary Ann Kuharski. 
About the Contributor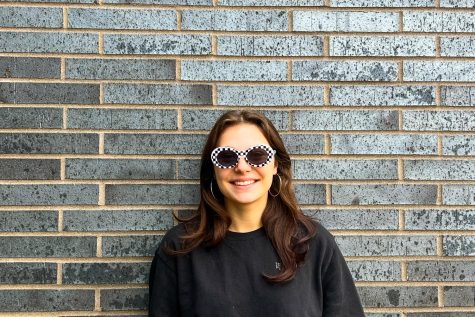 Casey Johnson, Journalist
Grade: Senior

Hobbies: Writing, listening to music, driving, and hanging out with friends.

Favorite Drink: Iced coffee

Favorite Movie: Batman:...