How can TCU outlast Georgia in the CFP National Championship?
On December 31st, Georgia and TCU both advance to the CFP National Championship in two of the most entertaining semifinal games we have seen since the creation of the playoff.
TCU was able to knock off Michigan, being the second largest underdog to ever win a semifinal game. They've got another tall task coming up this week, coming into this game as 12.5 point underdogs, the largest in national championship history. Sonny Dykes has been able to take this program in his first year as head coach, and transform, them into an offensive juggernaut. If TCU can pull off the upset, it would be the first time a coach has won a national championship in his first year with the program since Larry Coker did it with Miami over twenty years ago. Many fans are left wondering, how is TCU even gonna cover the spread, much less win the game.
The first key for TCU is they have to get to forty points offensively. This is going to be a tall task against a Georgia defense allowing less than fifteen points per game. When TCU has struggled to get to high point counts, they have struggled to win games by more than a score. They only put up 28 in their lone loss of the year to K-State, and their defense is giving up over 26 points a game to opponents. I can guarantee Georgia pushes that number to well over 30, and the only way TCUs defense can contain Georgia is by slowing down Brock Bowers and Ladd Mcconkey, who to me are Georgias two best offensive weapons through the air. These aren't two guys who are going to gap your defense for two hundred yards, or are going to make you think that you need to throw a double team on them. These are two guys who are really good at getting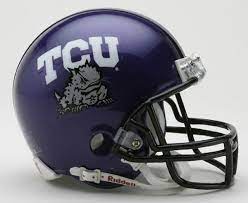 open, and have elite connections with quarterback Stetson Bennett. They have an elite tandem at running back with Daijun Edwards and Kenny Mcintosh, who have combined for over 1500 yards and seventeen touchdowns. All of these weapons are good, but Georgias offense feeds off their elite defense.
Many of their points are generated by the turnovers their defense forces, and the elite starting field position that they have. Many of their offensive possesssions face a very short field, but they also turn around and give it away at a high rate. One thing that Georgia does struggle with is their turnover margin. They rank 79th in the nation in turnover margin, something they have continued to struggle with throughout the year. TCU will need to force at least one turnover, if not two if they want a chance to win.
About the Contributor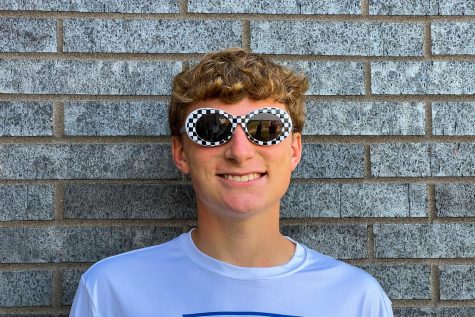 Logan Legatt, Journalist
Grade: Senior

Hobbies: Basketball, golf, football, and a one time champion of the Nate Hoops League. 

Favorite Restaurant: Applebees

Favorite...