How to embrace winter
Winter can be tough for those of us in the heart of a winter climate. The days are short. The night is long. It's hard to get outside because it's so cold. Everything just feels like so much work: getting to work, getting up in the morning, just walking to the mailbox. So what can you do about it? I have your answer: hygge.
Minnesotans need to embrace the long, cold winter because what other choice do we have as teenagers? We have to try to make the best of it as long as we're stuck here.
Let's jump right in with what exactly hygge is.
Hygge is the feeling of coziness, warmth, peace, and comfort. With all this cold weather, here are some hygge ideas you may want to complete.
Spend time with those you love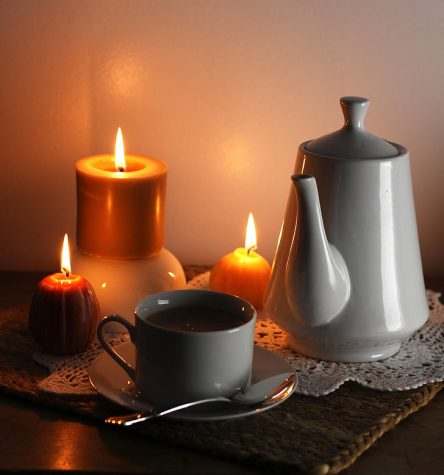 Turn off your electronics and take a break from social media for a few hours. Our attention spans are decreasing, as well as our presence at gatherings. Start focusing and prioritizing your attention on your family and friends. Technology can negatively affect our sleep patterns, social connections, and mental health.
On the topic of mental health, winter gloominess may cause seasonal affective disorder. This type of mental struggle happens each year around the same time for some people.  According to the Mayo Clinic, the primary cause of seasonal depression is the reduced level of sunlight, which disrupts your body's internal clock. Other causes can include a drop in serotonin levels from reduced sunlight, and melatonin levels that can disrupt the balance of sleep patterns in your body. You may notice oversleeping, appetite changes, weight gain, or low energy. Seasonal Depression can contain complications of social withdrawal, school hardships, substance misuse, other mental health disorders, and suicidal thoughts. There is no prevention for this disorder, but there are treatments to help. This incorporates light therapy (phototherapy), talk therapy, medications, and self-care (physical exercise).
Create a comfortable atmosphere
turn on the crackling fire
cuddle up with a warm blanket
light up a candle
wear fuzzy socks
bake fresh pastries
make tea or coffee
include this time with loved ones
Winter things to do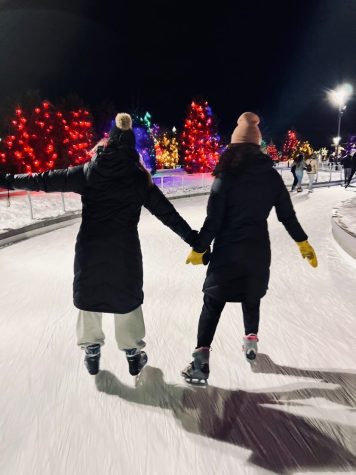 Instead of staying inside all the time, use winter to your advantage!
Sports
Local skiing and snowboarding:
Ice skating:
The Central Park ice skate loop in Maple Grove is a great place to have fun. The loop is 810 feet long and 20 feet wide for leisure skating. They offer skate rentals for $7.50 a pair, and a nice warming house with concessions for those frigid days.
Local sledding:
Musky Hill in Sartell offers a large hill for sledding for quality time with family and friends.
Powder Ridge also has snow tubing for an enjoyable time. The tubing rate for 2 hours is $24, and all you need to bring is warm clothes and a good attitude! Note: you need to buy online tickets, and they sell out fast!
If you appreciate indoor activities, you can:
Show support for school events and activities that are happening throughout the year.
Try a local coffee shop: Second Street Coffeehouse, Korppi Coffee, or Rock Creek.
Find a hobby: find a new book, try meditation, learn a new recipe, or knit a blanket.
About the Contributor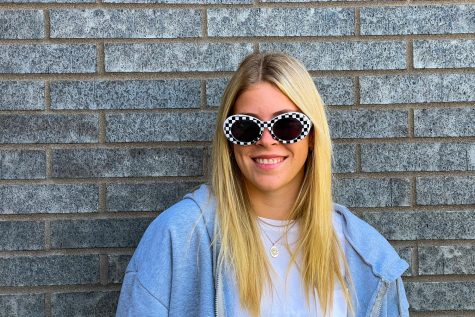 Brita Klaverkamp, Journalist & Photo Editor
Grade: Junior

Hobbies: Hanging out with friends, shopping, and surfing

Favorite Singer: Taylor Swift

Best Restaurant: Olive Garden

Favorite...