Shein is for everyone
As high school students, we don't necessarily have a lot of money to be spending on our look, but if you're smart about it, you can be fashionable AND still have money in your pocket for gas. 
Shein is a fast fashion online clothing company that you could check out if you're looking to save money. 
I love Shein. It's super cheap and good quilty 50% of the time. I have bought at least a 100 clothing items from Shein, and they have never let me down. Ok, maybe a few times, but that was only because I wasn't paying attention to the size or reviews.
"
Have you gotten something from Shein that you didn't like or didn't look the way it looked on the model? I feel like most clothing items [don't look the way it does on models]. "
— SHS English teacher, Ms. Box
One thing you should look at are the reviews on the clothing items or any items.  One time I didn't look at the reviews and the top looked like it came from Party City! Sometimes the clothing items on the model appear deceiving. 
One of my favorite things about Shein is their flashback sales. The majority of the time, I think they're putting it on sale because it's the ugliest thing I've ever seen and no one wants to buy it, but sometimes you can find the good stuff for really cheap.
"
What do you think about the quality on Shein? It's very poor but that's what you get with fast fashion."
— SHS English teacher, Ms. Box
I've learned a lot from Shein, such as how they sometimes have free shipping on Sundays and how if you spend over $50, you get free standard shipping all the time. Don't expect it to always be good quality; size up if you want something oversized, and the models are heavily photoshopped in the clothing they are wearing. 
You might think that Shein is just for high schoolers, but they have a wide variety of clothes that can be considered professional too. There are many different size options for different body types there are plus-sized and petite. There is also a size guide at the bottom of the clothing item you clicked on.  
"
Is Shein worth your money? I mean I don't shop there often, but yes cause I'm really saving money. I get it when I need something specific like for bridal showers etc. "
— SHS English teacher, Ms. Box
About the Photographer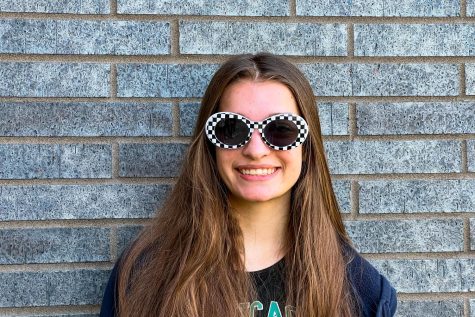 Danielle Murray, Journalist
Grade: Senior

Hobbies: Sleeping, going on walks, and baking

Favorite book: Ugly Love by Colleen Hoover

Favorite color: Pink

Favorite type of...