SHS fall play creates tension among drama students
"
If you're making assumptions about the actors, then that's a line that shouldn't have to be crossed."
— Junior, Sereen Dodin
With the upcoming Sartell High School fall play, Pygmalion has spurred some controversy among students involved in the theatre department.
The show follows the story of Henry Higgins, a professor of phonetics, who makes a bet that he can teach Eliza Doolittle proper English and turn her into a sophisticated woman in society. Throughout the play, Higgins seems inconsiderate of others' feelings and views Doolittle as an experiment or a challenge, rather than a real person. 
The title of the production is taken from The Legend of Pygmalion and Galatea in which a sculptor professed his disdain for all women. He sought to create a statue of his idea of a perfect woman and falls in love with his own masterpiece.
Sereen Dodin, an eleventh grader who plays Mrs. Higgins in the production, says the tension surrounding this play came to the surface for a second time when last year's graduating class were sophomores. Concerns about this play were also brought up from the class of 2018. 
"They came [to] the conclusion that it was a sexist play because a lot of stories that branched off from Pygmalion were things like My Fair Lady… and a lot of people consider that sexist."
Dodin says, the director then changed 2019's fall play to Shakespeare's A Midsummer Night's Dream, but announced last spring he was bringing it back for the fall of 2022.
Dodin says, "The seniors weren't happy with that." The seniors voiced their concerns once again and shared their thoughts with the underclassmen.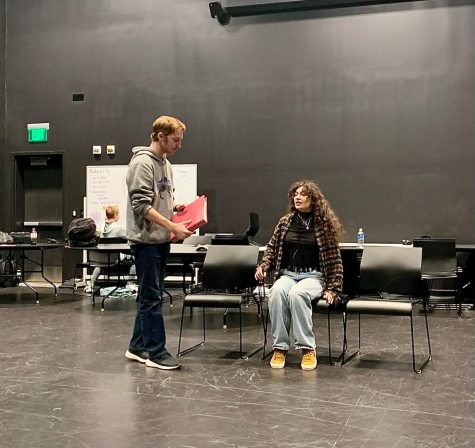 She continues to say there became a group of people against the show, and she herself was a part of it until the director published the script on Schoology. After reading it, a few students changed their minds and saw how it could be interpreted to also be satire. 
Some people who were against the show were asked to comment for this article but they wanted their comments to remain off the record.
When auditions came around, there were students advocating against the show while their peers were auditioning. "There was no outward judgment or personal attacks against people auditioning, but there was this subconscious (idea) that this show is sexist."
Dodin explained that the drama has died down a bit, but the tension is still felt by some. "I don't think it's necessary, I think it's all kind of dumb… because it's a show and we're trying to put on a show."
John Ronyak, the director for the fall play, reiterates that the show is satire, and the author's intended message is "all should be treated as equals no matter the class or gender. We have sought to clarify this with the addition of a narrator who comments throughout the play."
Ronyak's goal for the audience is "to just enjoy a few hours of being exposed to the wonderful talent we have here at Sartell HS." 
Whether you believe the play is sexist or not, the cast and crew of Pygmalion have worked incredibly hard to bring this production to life which opens tonight at 7pm in the high school Performing Arts Center.
Click here to access the online box office and purchase your tickets!
About the Contributor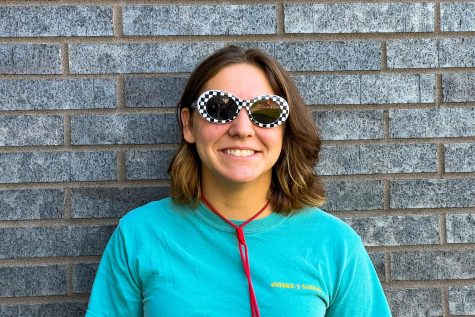 Carleena Byrd, Journalist
Grade: Senior

Hobbies:  Swimming, singing, longboarding, watching TV, getting food

Fav Shoes: My Converse Hike platforms

Childhood Celeb Crush:...