The most energetic and creative album of 2015:MADE by BIGBANG
I want to start off by explaining a few things about the group BigBang.  They are a South Korean boy group with five members; they usually make hiphop or pop music. This group has had an incredible amount of influence in South Korea for many years, including influencing younger generation boy or girl group. BTS and BLACKPINK said that they have listened to BigB.  Also, they were the first South Korean group to enter the Billboard HOT 200 chart. 
The thing that interested me the most about the MADE album was the way BigBang chose to release their album. BigBang released their album one letter at a time. At first BigBang released the album "M"in May,  in June they released the album "A",  in July BigBang released the album"D", lastly they released the album "E"in August finishing the word MADE. The full  MADE album including all the songs from album "M","A","D","E" came out a year later along with three new songs. 
BigBang has made two songs for each "M","A","D","E" albums along with three new songs in the MADE album. The most interesting thing about this album is that all of the songs were made by BigBang themselves. Since the songs were made all by themselves, the songs are based on BigBang's stories. The songs mostly tell the experience and loneliness they have felt being in the entertainment business.  
BigBang faced some problems and obstacles making this album.  There was an accident when the leader GD drained out while performing a concert. Also, there was military problem for the members of BigBang, because all Korean men have a duty to serve in the military for 18th months. Due to the problems caused by their duty to serve in the military they had to adjust their schedule so that everything gets done before the oldest member, TOP,  gets into the military. Lastly, there were problem adjusting each members schedule. Since each members of the group were busy doing their own thing, they had to adjust the time when they are all able to come together to record their songs, make music videos, and perform in concerts. 
This is the list of 5 songs that I recommend for you. 
"Sober"

This is the image of all 4 separate album covers put all together to create the MADE album. (collage of FLO screenshots made in canva by Ray Kim)

"IF YOU"

"Bang Bang Bang"

"LAST DANCE"

"WE LIKE 2 PARTY"
About the Contributor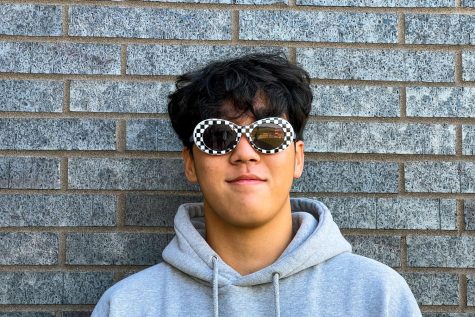 Ray Kim, Journalist
Grade: Junior

Hobbies: Basketball

Best Restaurant: Chipotle

Best Books: Harry Potter

Favorite Brand: Nike