They misunderstood the assignment, Met Gala 2022
This year's Met Gala theme was gilded age with a touch of glamour, but most celebrities failed to understand the assignment even though it was basically the easiest theme the Met Gala has had in the many years they've been doing the party. These are some of the worst outfits this year.
Now I mean no disrespect to any of these celebrities, but I'm just saying they could've done way better. To start off let's talk about Kylie Jenner's Married to the Met dress. The dress overall is really gorgeous with the poofy layered look but the T-shirt and hat just ruined it for me. If she had just kept the look simple it would look really pretty. I personally think that her after-party dress was much better, and I would've worn that one instead, but hey the Jenners like to go all out and if she felt really good in it I'm happy for her. She was one of the top celebrities that misunderstood the assignment, big time.
"
In my opinion, I feel Kylie should have worn her after-party dress to the Met."
— Jillian Merten, Paraprofessional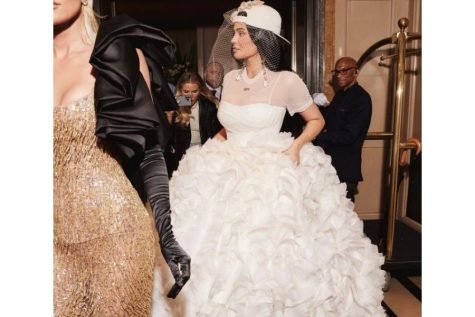 Now let's talk about Hailey Bieber, although her dress isn't from the Gilded age I thought it was really gorgeous. In my opinion, I felt she could have done better though. I feel her dresses that I've looked at over the years from red carpet looks to the Met were very simple. Hailey in general looks very beautiful in anything she wears, I just think she should get out of her comfort zone and wear something more extravagant to draw the attention of others in a positive way, But overall, she sadly misunderstood the assignment.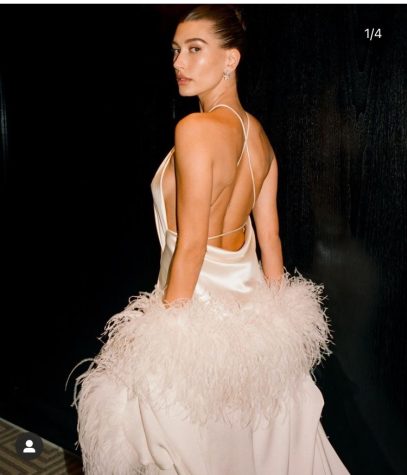 Okay, I had to choose between these next two celebrities who had the worst dress, to me it was either Cardi B or Gigi Hadid, but since I couldn't decide we'll talk about both. First off Cardi misunderstood the theme in many ways, for instance, the women of that time never wore that much bling and showed that much skin. They were more modest only showing the chest. I feel it was way too form-fitting and the women from that time were probably rolling in their graves at this outfit. Sorry Cardi, but your dress was my least favorite of the night.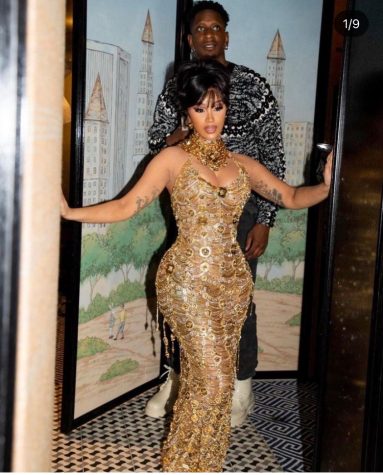 Now let's talk about Gigi's. For one, I don't know how that girl managed to wear that without feeling like the Sahara Dessert. Gigi wore a Versace red puffer coat over a leather form-fitting jumpsuit with a matching corset. Now the only thing that she got right about this outfit is the corset she was wearing but that's about all, and not to be mean but I thought she could've done a way better hairstyle that doesn't look like she has bedhead.
While most of the celebrities did a bad job of matching the theme some managed to get it right, but these were just some of my least favorites of the night, hopefully, next year is better for these celebrities.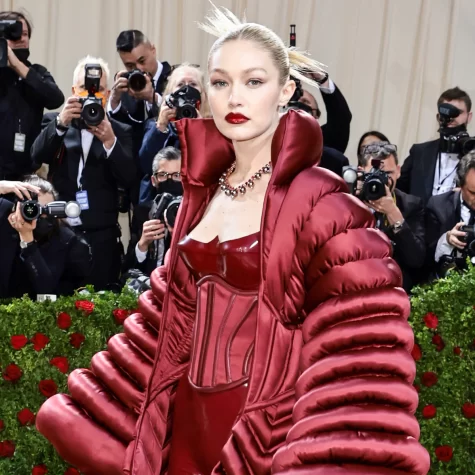 "
Cardi B's look does not fit the Gilded Age at all, the women of that time wouldn't wear that. "
— Delaney Haux
About the Contributor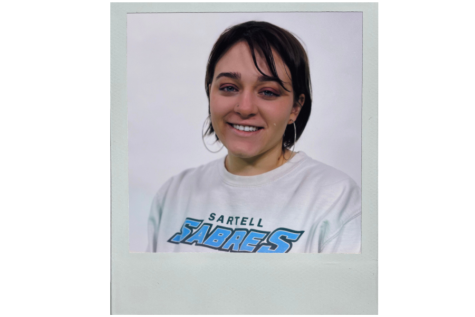 Mercedes Anne Haux, Journalist
I am a senior at Sartell High School. I am a very organized and productive person, and I'd say I do work first and then have fun later. I always try to...