Three Sartell High School students earn CAP Rocketry Badge
Local St Cloud Composite Squadron Cadets earn Civil Air Patrol Rocketry Badge
Fifteen months of aerospace education culminated with a rocket launch this past Saturday morning, May 7th 2022 with three siblings, Lukas, Megan and Benjamin Greshowak earning their Rocketry Badge.
All three are students at Sartell High School and are cadets in the Civil Air Patrol (CAP) an auxiliary of the US Air Force. They were required to take online tests and participate in in-person education courses, as well as conduct three separate rocket launches of varying degrees of complexity in order to earn their Aerospace Rocketry Badge. 
This achievement comes after a nationwide push for aerospace education and STEM innovation in local communities, a core mission of the Civil Air Patrol Cadet Program. Cadets have to take tests on aerospace and engineering concepts before building model rockets of different stages and complexity to then test them for their durability as well as for knowledge of learned aerospace concepts. 
Project officer, Lt Szymanski, CAP, a senior member with over twenty five years of service dedicated to the Civil Air Patrol taught all course material and supervised launches. Lt. Szymanski is a former Air Force pilot and FAA Inspector, and he currently teaches aerospace education and safety education at the St. Cloud Composite Squadron, CAP. He is an O-Flight pilot and conducts special trainings like those required for the Aerospace Rocketry Badge.   
The Greshowak cadets will receive a metal Aerospace Rocketry Badge to wear on their official CAP dress blues uniforms. Cadet Leo Sun, also present at the launch, completed his second phase launch and will be completing his third phase rocket before launching to complete his own Rocketry Badge. 
Civil Air Patrol, the longtime all-volunteer U.S. Air Force auxiliary, is the newest member of the Air Force's Total Force. In this role, CAP operates a fleet of 560 aircraft, performs about 90 percent of continental U.S. inland search and rescue missions as tasked by the Air Force Rescue Coordination Center and is credited by the AFRCC with saving an average of 82 lives annually. CAP's 66,000 members also perform homeland security, disaster relief and drug interdiction missions at the request of federal, state and local agencies. In addition, CAP plays a leading role in aerospace/STEM education, and its members serve as mentors to over 28,000 young people participating in CAP's Cadet Programs. Visit www.GoCivilAirPatrol.com or www.CAP.news for more information.
About the Contributor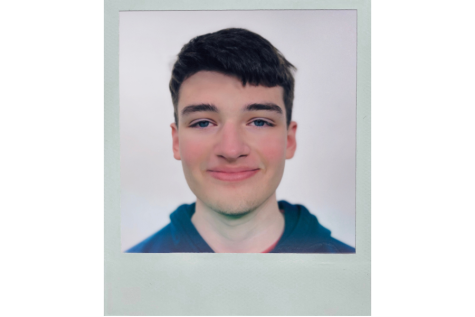 Benjamin Greshowak, Journalist
Hello there, I am Ben, and I am a senior at Sartell High School. My favorite subject(s) in school are history and government. I am a Cadet NCO in the Civil...