St. Cloud's energy bowls will bring you to cloud 9
Cloud 9 Energy Bowls is a quick place to stop when looking for a nutritious and tasty snack! There are so many options that include smoothie bowls, oatmeal, and protein bites.
Cloud 9 offers many food options, but I decided to go with a smoothie bowl. When building your bowl you choose what size, sorbet, granola, superfoods, and drizzle you want on your bowl. The small option is called "humble" and is 12 ounces, the medium option is "heavenly" and is 16 ounces, and the largest option is called "hangry" and is 24 ounces.
The sorbet options are acai, blood orange, blue majik, coconut, matcha green tea, mango, pitaya, raspberry-pomegranate, and chocholate/vanilla chia pudding. The options for granola are honey oat, blueberry flax,  dark chocholate sea salt, and coconut chia. The superfoods offered are bananas, blueberries, kiwi, pineapple, raspberries, strawberries, cocoa nibs, chia seeds, chocolate chips, coconut flakes, flaxseed, goji berries, pumpkin seeds, and silvered almonds. The drizzle options are almond butter, honey, peanut butter, and sugar-free dark chocolate.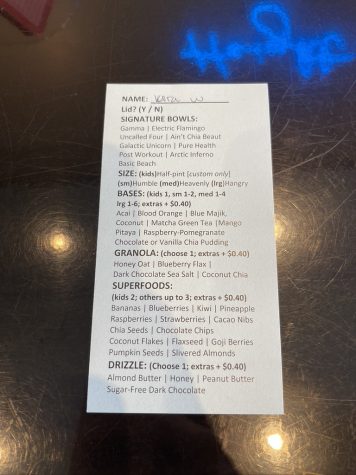 After looking over the overwhelming amount of options, I chose a humble bowl with pitaya and blue majik sorbet, honey oat granola, strawberries and raspberries, and almond butter drizzle. The only change I would make to my bowl is my sorbet flavor, but other than that the bowl was amazing. Although I ordered the smallest size, I was felt full because of how packed full the bowl was!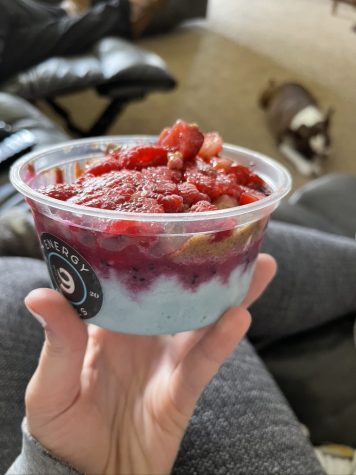 I would suggest anyone to go to Cloud 9 if they are looking for a refreshing snack that keeps you full!
About the Photographer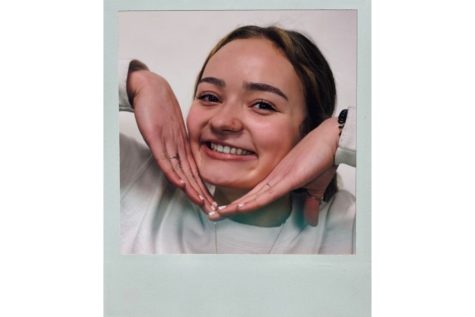 Kira Workman, Editor-in-Chief
My name is Kira Workman, I am a senior this year, and this is my second year writing for the LeSabre. I like to write about people around the school and...