Top 5 players in the upcoming MLB season
Thursday, April 7 marked the opening day for the 2022 MLB season. It's no surprise the MLB has its fair share of all stars.  Although in the end it really is opinion based on who you believe is the best. Learning about who the best players and who is projected to be good this year is a great way to know who to watch and support. With enough statistical analysis and some performance reviews from previous years, we can narrow down who I believe will perform the best this year.
#5 –  Tre turner.  An absolute beast on the the base-paths with 32 stolen bases recorded in the 2021 season. He really does it all. The 2021 season would mark his second league leading amount of hits in a season last year. Tre has all star potential and would need a very big breakout season to make him really known for what he can do. He has the skill set and can hit the ball just fine, but like I said he just needs to put up some better stats.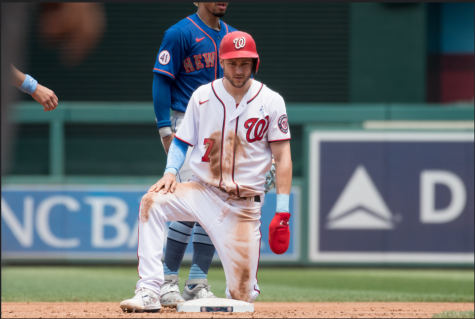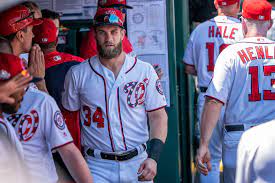 #4 – Bryce Harper. Bryce is and has always been at the top of the league no matter when he was playing. He was the top MLB draft pick coming out of high school and even attended college two years early because high school baseball was too easy for him. He has lead the league in ejections for over five years due to him arguing calls that he believes to be wrong. It has been stated that it was impossible to find a scout that did "not not" like him and his attitude but also impossible to find a scout that didn't like his stats and performance. Now coming into the 2022 season he's been hot starting off with a .240 batting average with 50 abs. He was hot last year and is looking to only improve this year.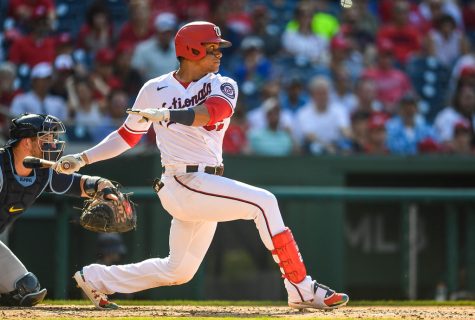 #3 – Juan Soto. Juan is an absolute menace at the plate. Known for his intensity at the plate to intimidate pitchers. Soto gained his popularity during the 2019 postseason when he really made a breakthrough and step up to help lead his team to a world series. This was only the start as he has been improving season after season. He's only 23 so still a very young and talented individual. He hit for a solid .315. I believe he will be considered one of the best this year.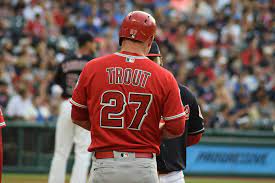 #2 – Mike Trout. No doubt one of the best players we have seen in the past few decades. Due to injury last season was only able to play 36 games. Although his season was shortened within that small time period he was able to hit a .333 avg with 9 home runs. Not only can he hit, but he can field just as well. He plays center for the Angels and runs the field. If there's a ball hit to him he's putting all he's got into trying to catch it whether it's in the field or over the fence. I believe if he stays healthy he will be the best player in the league this year.
#1 – Shohei Ohtani. Shohei has completely changed the way people look at pitchers. Being one of the only pitchers to ever hit a 30/30 season he is no doubt going to be just as good if not better this year. Shohei didint have a lot of hype until the 2021 season where he busted out a .257 avrg. He also battled with Vladamir Guerllo Jr and Salvador Perez for the home run title last year with a whopping 47 home runs. He clears the league and will continue to do great things for the angles as he has many seasons ahead of him.