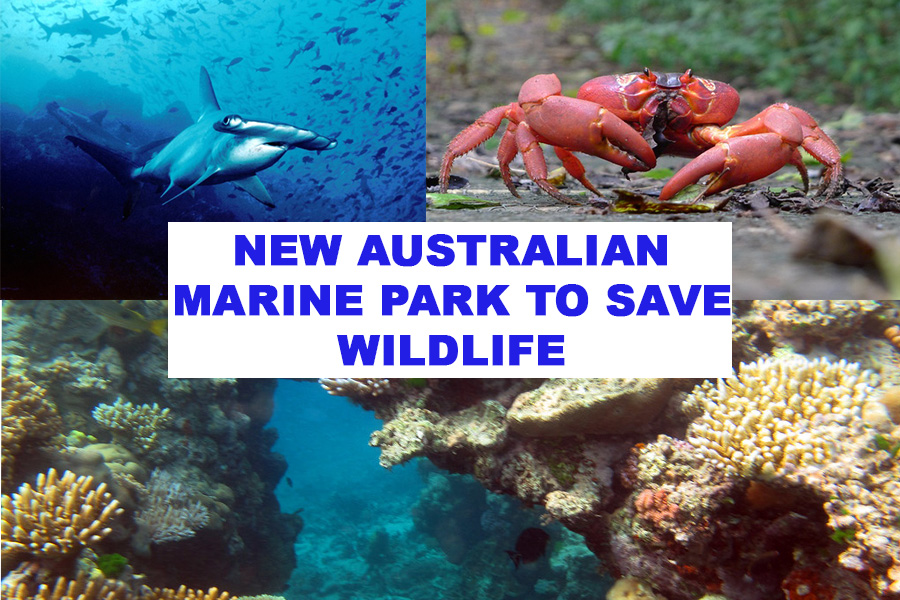 Ashley Johnson
The Australian government, alongside conservation groups are welcoming  new additions to wildlife preservation, two new marine parks off the northwest of continental Australia.
The marine parks will be established right in the proximity of the Christmas Islands and the Cocos Islands in the Indian Ocean, and will cover 286,000 square miles of ocean.  The two islands have been deemed very important to Australian wildlife, with the Christmas Islands being originally called one of the 10 natural wonders of the world due to it's rich vegetation and special crab migrations, as well as marine life sanctuaries and housing rare bird types in it's forests.
The decision to create a habitat area for marine life went over well with a majority of people, including important conservationists such as Christabel Mitchel (Director of the Save Our Marine Life Alliance.) Mitchel currently is urging the Australian government that local communities should be taken into consideration while mapping out the landscape of the marine parks, and that they should work collaboratively with these communities to "co-design" the land areas since "healthy ocean life and sustainable fishing" is a critical part of the Christmas and Cocos Islander's lifestyles. 
The new park areas will take Australia's percentage of protected waters from 37% to 45%, feeding into conservationist's goal to have 30% of global land mass and oceans protected by 2030.
Watch the video below to understand a little more about how the Australian government uses zoning to section off marine wildlife reserves!