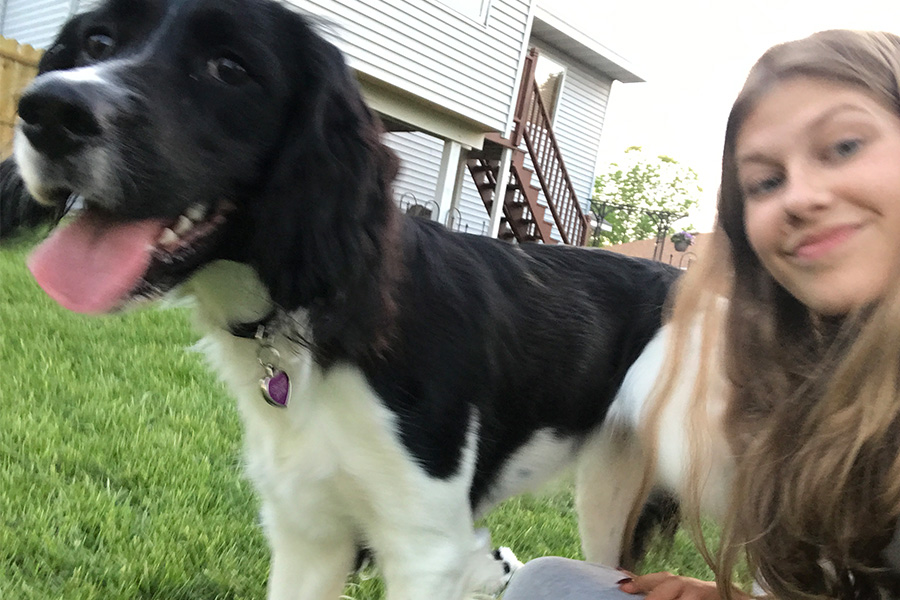 Emerson Dyer
Piper is the most playful little puppy you'll ever play with. She has a lot of energy, but is also really well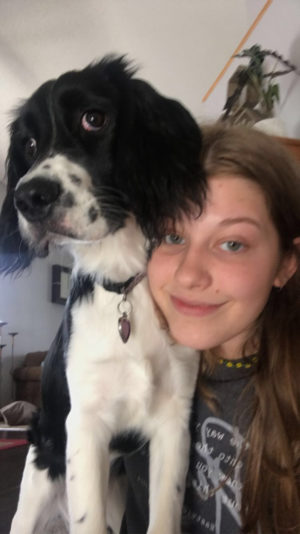 behaved and great at listening.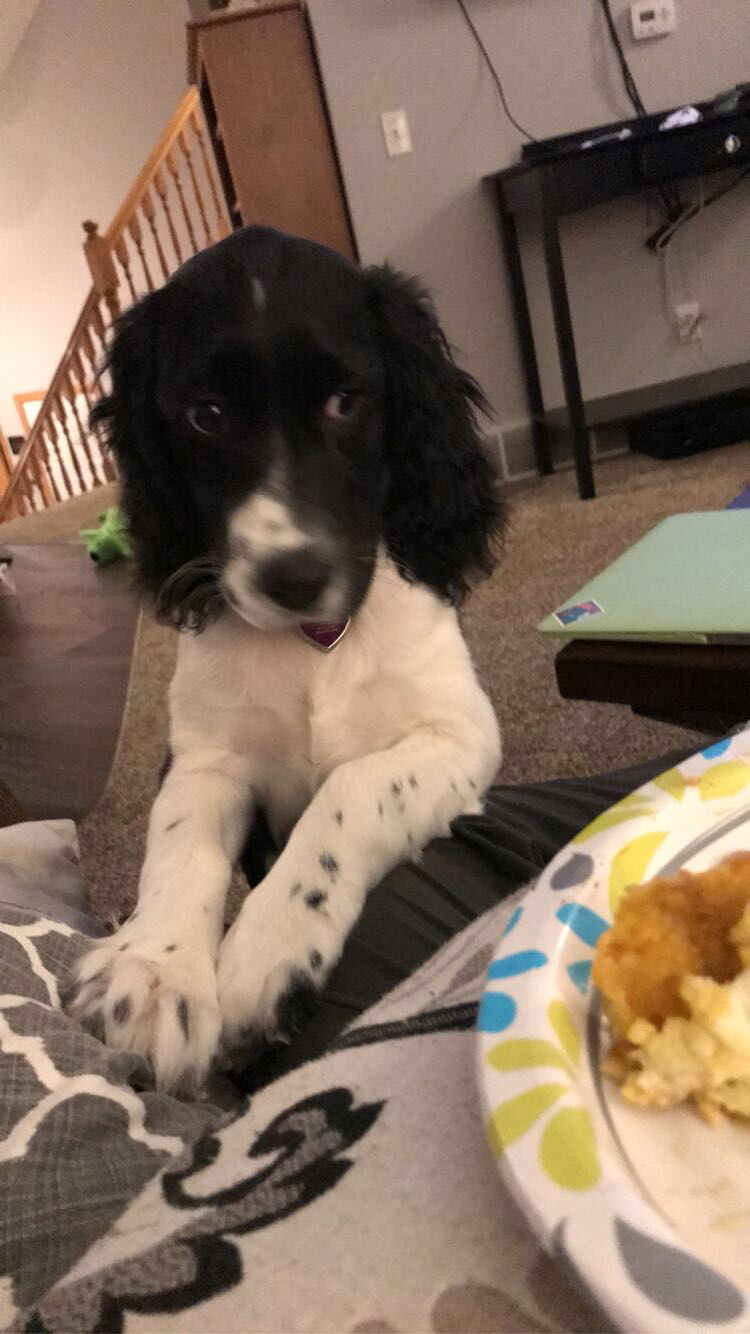 We spent a lot of time teaching her words and commands and she listens super well. She knows how to sit, lay down, shake, and also if we tell her "rug" she goes and sits
at her little rug in our kitchen. She won't leave the rug until you say "break."
Going outside to play is her absolute favorite thing, so when the door opens, she usually runs out so fast that she slams into the door because she tries to get out before it's even open. She tends to stumble down the stairs afterward and I really don't want her hurting herself so I'm trying to train her to not so t. I'm currently training her to sit as I open the door and she isn't allowed to go out until I say "go."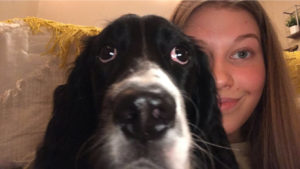 Piper will be 8 months old on June 13th! She is a black and white Springer Spaniel with the cutest face.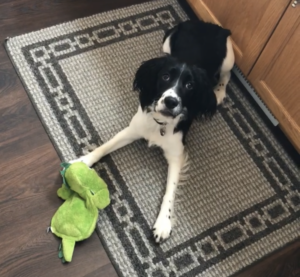 Some of Piper's favorite things to do is play fetch, and just run in circles around the backyard. Piper is also a huge fan of walks even though they usually turn into runs. Her absolute favorite little baby to carry around is her green dino.
One of my favorite things is when I go out to clean my car and she sits in there with me and watches.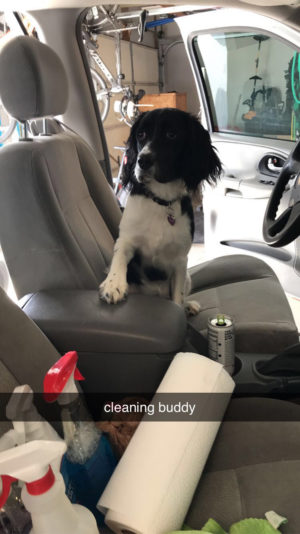 Piper is all around super spunky and so fun to play with. She was super tiny when we adopted her but has grown a lot these last few months.