Songs to add to your playlist: Summer Version
We all have to love ending the school year off with a bang, and in my opinion, it's with a Summer playlist! In this article I will be giving you some songs ideas that could be added to your summer playlist.
This playlist has a mix of country songs, pop songs, and some oldie but goodie songs. There is a total of 38 songs and last up to 2 hours and 10 minutes from start to finish without ads or interuptions.
Would you go with Me (Josh Turner)
Talk is Cheap (Kyle Thorton and The Company)
Now or Never (Kendrick Lamar and Mary J. Blige)
Sundress (A$AP Rocky)
my . l i f e (J. Cole, 21 Savage, and Morray
90's Kids (Jax)

This is Jax's cover for her song "90's Kids" (fair use photo via "Spotify" )

The Thrill ( Wiz Khalifa and Empire of the Sun)
Don't Take the Money (Bleachers)
Your Mines Still (Yung Bleu and Drake)
Can't Stay Sober (Konshens)
Take Care (Drake and Rihanna)
Whatever you Like ( T. I)
Track Star (Mooski)
Levitating (Dua Lipa and DaBaby)
Mine (Bazzi)
Paridise (Bazzi)

Mike Posner's Cover for one of his albums. (fair use photo via "Spotify")

Mariposa (Peach the Rascals)
I Don't Like it, I love it (Flo Rida, Robin Thicks, and Verdine White)
Good Vibrations (The Beach Boys)
Kokomo (The Beach Boys)
Brooklyn in the Summer (Aloe Blacc)
Cheerleader (OMI, Felix Jaehn)
Messin' Around (Pitbull, Enrique Iglesias)
Sour Patch Kids (Bryce Vine)
Good as Hell (Lizzo)
Crash and Burn (Thomas Rhett)
Its Five O'Clock Somewhere (Alan Jackson and Jimmy Buffett)
Ready Set Roll (Chase Rice)
Boys 'Round Here (Balke Shelton and Pistol Annies)
Sundaze (Florida Georgia Line)
Cool (Jonas Brothers)
Swalla (Jason Derulo, Nicki Minaj, and Ty Dolla $ign)
The Lazy Song (Bruno Mars)
Summer (Calvin Harris)
Summer Days (Martin Garrix, Macklemore, and Fall Out Boy)
I took a pill in Ibiza (Mike Posner and Seeb)
Fine by Me (Andy Grammer)
Magic in the Hamptons (Social House and Lil Yachty)
I hope this give syou some inspiration to add some or any of these songs to your Summer playlist.
About the Contributor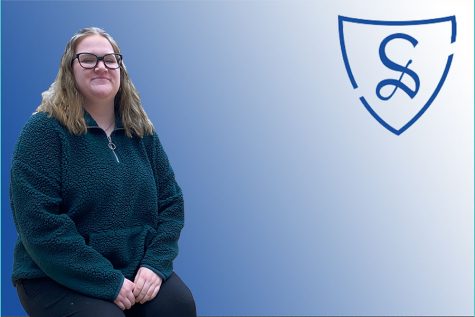 Jordan Laws, Journalist
Grade: Senior

Hobbies: Makeup, Skincare, Painting, Drawing

Where I will be in 10 Years:  Hopefully owning a salon, and married

Dream Job: Aesthetician,...