Rapper "Lil Loaded" has passed away…
This weekend tragic news struck rap fans as Lil Loaded, a somewhat prominent rapper who rose to fame after his song "6locc 6a6y" went viral back in the summer of 2019, reportedly passed away on Memorial Day. Lil Loaded, whose birth given name was Dashawn Robertson, was only twenty years old when he died. As of now, there is no certified cause of death, although many have their thoughts.
For a link to Lil Loaded's hit song, "6locc 6a6y", click here (clean version).
Robertson was known to have depression and suicidal thoughts and behaviors. Although most close to him couldn't see his death by suicide, it could be a realistic possibility. The reason his death is unknown can vary. This basically rules out car accidents, gun fights, etc… but there are many ways to cover what had happened. His death also could have been a drug overdose. Robertson also spoke constantly of drug use and abuse in many of his songs. In one song, "opps on fire" he even detailed about his running from the police and the causes of it, including the use and distribution of drugs.
Lil Loaded was a "project baby" as claimed by himself and many other hip-hop artists, meaning that he did not have a very easy upbringing. His childhood was comprised of drug deals, gang violence, and heartbreak. All of these hardships that he faced were also accredited to his success through many of his lyrics. These instances can also have negative effects, such as drug addiction and depression. It is important to understand these struggles and how they relate to the spiked death rate of hip-hop artists in comparison to other genres. Clearly, these issues can not be taken lightly as they can lead to death and other consequences.
His death will definitely have an everlasting impact on the hip hop community. Although Lil Loaded was not a rapper with the fame or fortune of those like Drake, he did certainly entertain many of his fans. He will be missed by many.
About the Contributor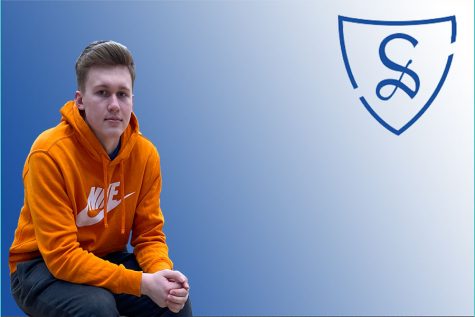 Scout Thorstenson, Journalist
Grade: Senior

Hobbies: I play basketball very often. I also love to spend free time at various thrift stores around St. Cloud.

Where I will be in...