Emily Dauw: pro-golfer?
This year, Sartell High School's girls golf team has had an eventful season because of the team improvement that has been made. I decided to interview golf player, Emily Dauw. She has been playing with her family since she was little but just this past year she has decided to play for the Sartell Golf team.
Emily Dauw, grade 11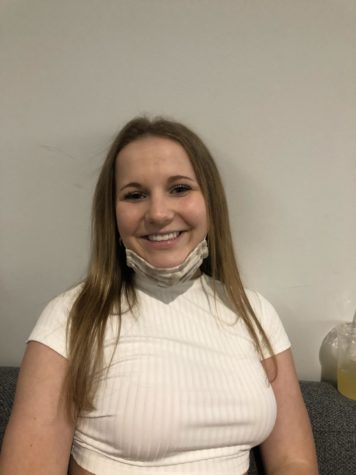 What's the most challenging part of Golf? 
"I think that the hardest part of golf is getting over your bad shots like trying to put the bad in the past." 
What's your favorite part of Golf?
"My favorite part of golf is spending time with friends while improving my golf game." 
What made you want to join the team? 
" I thought it would be fun and different from playing it recreationally. My friends and family also encouraged me to join." 
Do you wish you had strict uniforms?
" No, I like to be able to wear what I want while playing."
Who do you look up to most in the golf world?
" Probably my dad, he is very encouraging and knows a lot. He is always giving me tips and helping me improve." 
How old were you when you started playing?
" I was around 5 or 6, I had a little kids' club and we went to Blackberry most of the time." 
"
Don't knock it until you try it!"
— Emily Dauw
What's your favorite memory you have from golf? 
"My favorite memory is when one time we were on our way back from our meet in Brainerd and we stopped at Chipotle but I didn't have enough money. My friend ended up paying for me but it gave everyone a good laugh."