Will you need to be vaccinated this fall?
As of late, many schools from all fifty states have announced that they will be mandating the COVID-19 vaccine. While a bulk of these schools are not 100% sure what to do for students who do not choose to get the vaccine, some schools have announced tentative plans. Students will likely see a distance-learning model or some kind of closed-campus experience within the school. Other schools will allow students to roam free but with a mask, and some schools are strictly providing an on-campus experience with a requirement for the vaccine. Regardless, it is important to know about the school you are attending next fall.
One big factor when it comes to vaccination mandates is whether or not the school in question is a private school. If it is, usually the school is free to make their own decision, and it usually tends to lean toward safety in this instances, so a vaccine would likely be required. However, if it is a PUBLIC university then it gets tricky. Public schools are usually a part of a school system, meaning that many schools rely on the same system for their rules, policies, food, etc… and can not make their own choice. So far very few public school systems have announced any kind of mandate for a vaccine, but as time passes this could change.
To view a very specified list of which schools will be requiring a vaccine next fall, click here.
So far there has been some public reaction to these decisions regarding mandates. Parents of students as well as faculty have come forward through social media platforms to discuss this new reality. The backlash includes pulling students from schools, taking legal battles, and threats toward schools.
About the Contributor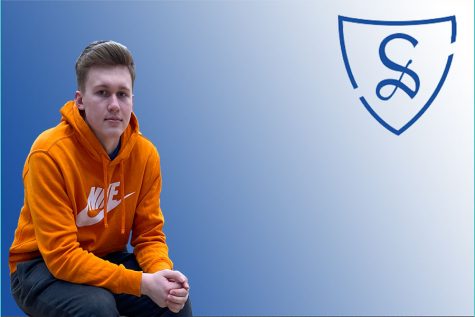 Scout Thorstenson, Journalist
Grade: Senior

Hobbies: I play basketball very often. I also love to spend free time at various thrift stores around St. Cloud.

Where I will be in...