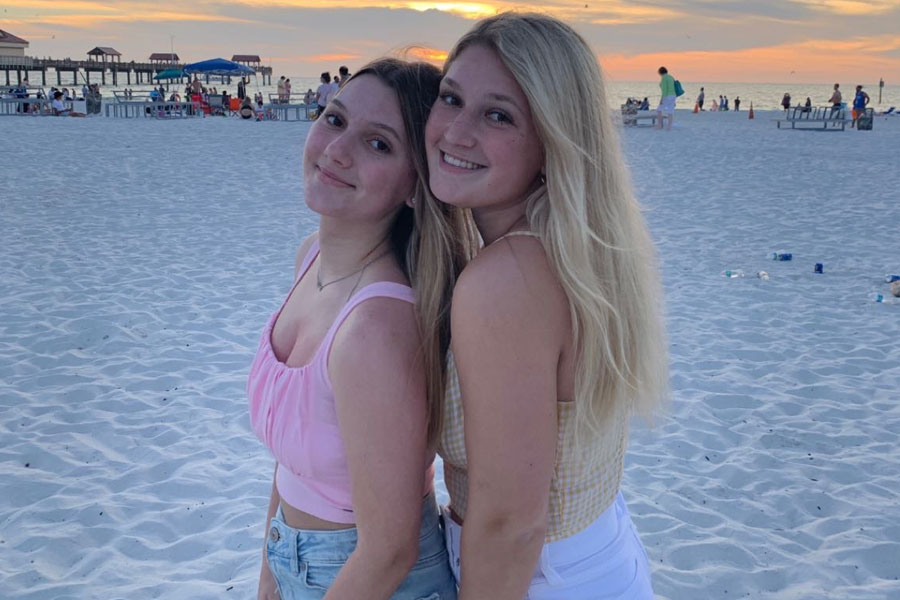 Garrett Maras
A sister is a bond that can never be broken, even when clothes or your favorite pair of jeans have magically disappeared. A soft spot in the heat will always be left for that built in best friend, a sister. Throughout the previous week I was able to interview the Opatz sisters Lauren (senior at SHS) along with her younger sister Lindsey (Sophomore at SHS) a couple of questions on what life is like being sisters.
Q: Would you say you and your sister are close?
Lauren: "Eh Ya"
Lindsey: " I would say yes, we are pretty close"
Q; What is one thing that you would describe your sibling as?
Lauren: " Funny or outgoing"
Lindsey: " Very Encouraging"
Q: What do you and your sibling like to do for fun together?
Lauren: " Go shopping, workout, go on vacations, get Starbucks"
Lindsey: " Drive around or get food"
Q: Who is more of the favorite in the family?
Lauren: " Lindsey"
Lindsey: "Probably me"
Q: Who tends to get into the most trouble?
Lauren: " Neither, we don't really get into trouble"
Lindsey: " Definitely Lauren"
Q: What is the best memory that you guys share together?
Lauren: " Any vacation that we have been on"
Lindsey: " Probably all of the vacations that we are able to go on"
Q: What will you miss most about your sibling as they leave for college?
Lauren: " The mini fridge in her room, or making her get me Starbucks when I ask her"
Lindsey: "I'm going to miss having someone to talk to and be there for me