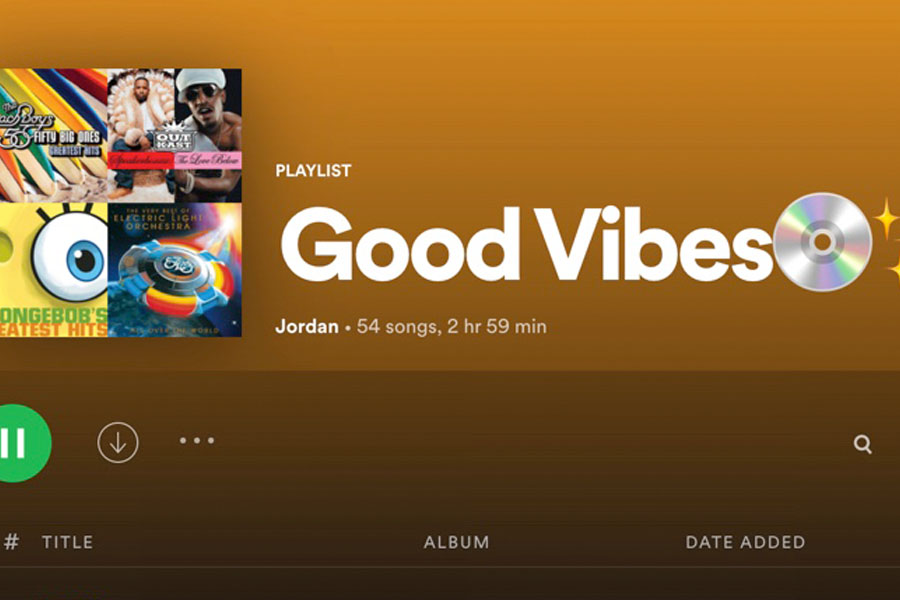 fair photo use via "Spotify"
We all have favorite songs, we all have songs that we enjoy more than others. This is my Good Vibes playlist that gives me all of the good vibes to survive the struggle of school and work. These are some of my current favorite songs right now, plus this playlist is all clean (no bad words).
This playlist has a total of 54 songs and last 2 hours and 59 minutes if you listen to it straight through without interruptions.
Good Vibrations (Beach Boys)
Hey Ya! (Outkast)
Goofy Goober Rock (Spongebob Squarepants) This is a classic song I'm pretty sure everyone knows, at least if you watched Spongebob growing up.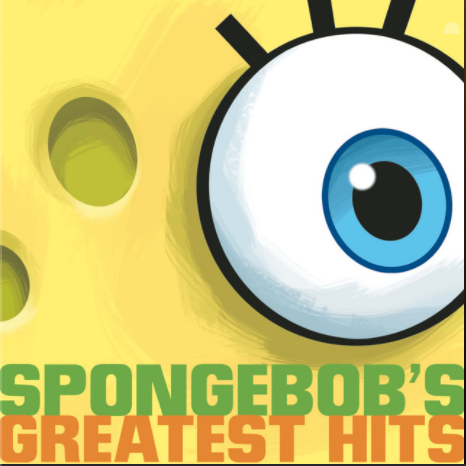 Mr. Blue Sky (Electric Light Orchestra)
Electric Love (Borns)
Mariposa (Peach Tree Rascals)
Sunday Best (Surfaces)
Marvin Gaye (Charlie Puth and Meghan Trainer)
Bummerland (AJR)
Classic (MKTO)
Stronger (Kelly Clarkson)
Locked out of Heaven (Bruno Mars)
Baby (Justin Bieber)
You Belong with Me (Taylor Swift)
Three Little Birds (Bob Marley and The Wailers)
Karma Chameleon (Culture Club)
You Make Me Feel (Cobra Starship and Sabi)
Kokomo (The Beach Boys) I personally love The Beach Boys, and this is one of my favorites by them. It reminds me of Summer.
Little Deuce Coupe (The Beach Boys)
Brooklyn in the Summer (Aloe Blacc)
Put Your Records On (Ritt Momney)
pov (Ariana Grande)
What a Man Gotta Do (Jonas Brother)
If We Have Each Other (Alec Benjamin)
If I Can't Have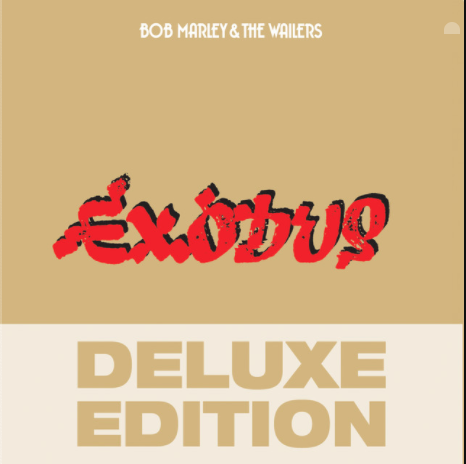 You (Shawn Mendes)
Panini (Lil Nas X)
LMK (Lil Xxel)
We Didn't Start The Fire (Billy Joel)
How Do You Sleep (Sam Smith)
Señorita (Shawn Mendes and Camila Cabello)
if we ever met (John K)
Magic in the Hamptons (Social House and Lil Yachty)
18 (One Direction)
Let's Do it Again (J Boog)
Water Fountain (Alec Benjamin)
Mi Gente (J Balvin and Willy William)
High Hopes (Panic! at the Disco)
Old Town Road (Lil Nas X and Billy Ray Cyrus)
no tears left to cry (Ariana Grande)
I want it that Way (Backstreet Boys) Who doesn't love the Backstreet boys, you know what I mean.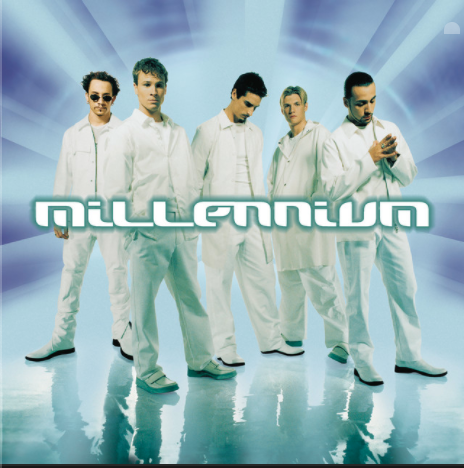 Treasure (Bruno Mars)
How Long (Charlie Puth)
Magic (One Direction) This song has made a revisit to my world, by going viral on TikTok.
He Could Be the One (Hannah Montana)
Dancing Queen (Mamma Mia Cast)
Heaven Falls/ Fall on Me (Surfaces)
Personal (HRVY)
Summer on You (PRETTYMUCH)
Yellow Hearts (Ant Saunders)
TTYLXOX (Bella Thorne) If you remember this song, your awesome 🙂
Had Me @ Hello (Luke Benward)
these are my friends (lovelytheband)
Save your tears (Ariana Grande and The Weekend)
This playlist can be used if you want everyone to have something they like, a little bit country, rap, pop, a little of everything. This playlist is my friends favorite, because we all have something we like, and it's always fun when we can all agree on something.