Florida girl steals the throne
A high schooler's foiled plot to become queen
A Florida high school student is facing charges after she rigged her school's election for homecoming royalty in her favor.
Emily Grover, 18, and her mother, Laura Carroll, 50,  who was an assistant principal at Grover's district's elementary school, were arrested back in March after authorities said that the pair utilized Carroll's access to the district's student data system to cast hundreds of fake votes for Grover in the Homecoming Queen elections at Tate High School. 
While she was 17 at the time of the crime now that Grover is 18 she will be tried as an adult, and if convicted, faces up to 16 years in prison. 
Both Grover and her mother are being charged with: offenses against users of computers, unlawful use of a two-way communications device, and criminal use of personal information which are all felonies. Furthermore, they are both being charged with conspiracy to commit these acts which is a misdemeanor. 
Back in October, the Escambia County School District's election software flagged hundreds of fraudulent votes being cast. This led the district to contact the Florida Department of Law Enforcement. The resulting investigation found that Grover and Carroll had cast 246 fake votes from multiple devices. 
At the same time as this, the school's Student Council coordinator got a tip that said that Grover had openly discussed using her mom's district access to manipulate votes in the upcoming election. 
The police's investigation also found that Grover had used this access multiple times in the past to access other students' information. Both Grover's teachers and her peers have stated that they have watched her do it multiple times over the years.
Emily Grover has been expelled from Tate High School and her mother is suspended from her job as principal at Bellview Elementary School although district officials have yet to comment if she will be terminated.
About the Contributor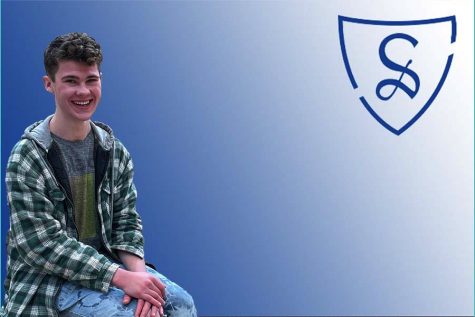 Luka Alexenko, Journalist
Grade: Senior

Hobbies: Collecting records and feeding a burgeoning bubble tea addiction.

Where I'll Be In 10 Years: 29 and in a lot of student debt.

Current...